By Ola Ajayi
Ibadan — A prominent traditional ruler in Ibadan, Chief Taye Ayorinde has described President Muhammadu Buhari's silence over deadly activities of Fulani herdsmen across the country as disturbing and unacceptable.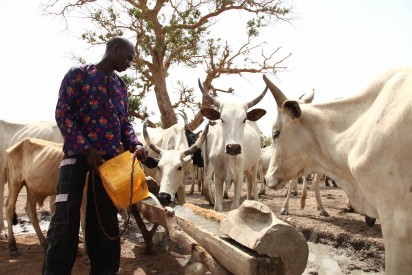 Chief Ayorinde, who spoke with Vanguard in Ibadan, Tuesday said it was unbelievable and disturbing that the Fulani, who are five million out of about 180 million population of the country could be watched while they unleash terror on other ethnic groups in the country.
Ayorinde, who spoke at his Adamasingba residence, said with recent unfolding events in the country, "we need to know where Nigeria is going."
The Ibadan chief said all the body languages of the President depicted that he was tacitly shielding the herdsmen.
"With his action, he is playing the role of a suspect", he alleged.
Pointing out that the recent killings in Benue State were disgusting; he berated the President for not responding as quickly as he did when there was restiveness in the Eastern part of the country.
He wondered why, in spite of these unpalatable happenings in the country, some people could be telling the president to run for a second term.
He said: "People who are asking him to run for a second term are corrupt and very unkind to Nigerians. We have seen his health record. How many months did he spend in England?"
Should our anti-corruption agency, EFCC be a political bulldog? If so, much has been recouped from those robbers, why do we need to go and borrow money again. I find that very clumsy and untidy."