By Akpokona Omafuaire
A group under the aegis of Concerned Citizens of Polobubou (Tsekelewu) Communities (CCPC), in Egbema Kingdom, Warri North Local Government Area, Delta State, has condemned an alleged invasion of their community on by the military, saying that they will not succumb to intimidation in any guise in their quest to sign Memorandum of Understanding (MoU) with all oil companies operating in their area.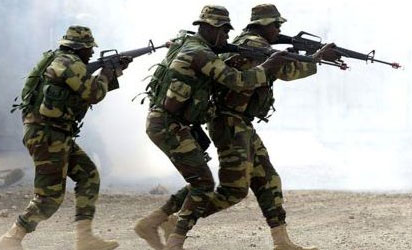 CCPC made this observation in a press statement titled "NPDC/Elcrest Threaten Host Communities with Military," signed by Comrade Benjamin B. Custom and Comrade Evans Owei kelete Tiemo, President and Conflict Resolution Chairman, respectively, and made available to newsmen in Warri.
It was gathered that on January 1st, 2018, at about 2 a.m when the communities were celebrating her happy new year, a detachment of soldiers stormed the community with two military speed boats with sophisticated weapons and took over the new year celebration, a situation that caused panic and stampede. It was said that several people were injured in the process.
The group lamented that the incessant military attacks on both communities, could cause crisis between the oil companies and the communities, adding that if the Federal and state government do not interfere in the matter, things could go out of hand.
Speaking with the chairman, Concerned Citizens of Polobubou (Tsekelewu) Communities, Comrade Benjamin Custom, he said it was regrettable that their people are being intimidated by oil companies that came to do business in their communities, alleging that their independent investigation showed that the military men who invaded their communities were from a flowstation  owned by an oil company.
"I hereby call on the Federal and state governments, Inspector General of Police and other security agencies to come our aide and stop this harassment."