Globally, corporate funding into solar sector in 2017 experienced some growth amounting to $12.8 billion which represented a 41 per cent jump over the previous year.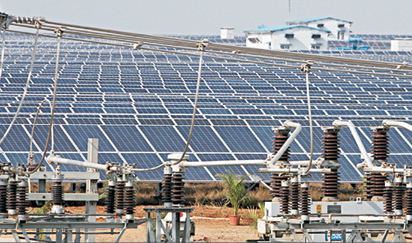 This showed an increase of 41 per cent against $9.1 billion raised in 2016, according to global clean energy communications and consulting firm, Mercom Capital Group.
Total global corporate funding into the solar sector, including venture capital/private equity, debt financing, and public market financing stood at $12.8 billion last year.
"A strong fourth quarter pushed overall funding higher in 2017,"
Raj Prabhu, CEO and Co-Founder of Mercom Capital Group, disclosed in a release.
Higher installation levels around the world, strong debt financing activity, and over a billion dollars in securitisation deals and other factors helped the solar industry have a much better year in terms of financial activity compared to 2016, he added.