By Victor Ahiuma-Young
FEW days ago, the General Secretary of the National Union of Textile, Garment and Tailoring Workers of Nigeria, NUTGTWN,    Issa Aremu, clocked 57 years.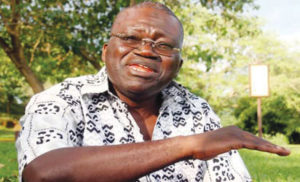 Aremu who is also the Vice-President of IndustriALL Global Union, Africa Region as well as a former vice of Nigeria Labour Congress, NLC, rather than mark his birthday with pageantry, decided to use the occasion to reflect on governance crisis in Nigeria using the fuel scarcity as a spring board.
At a gathering in Ilorin, Kwara State, to mark the birthday, Aremu    told his audience that words alone were not enough to express the pains, the sufferings and hardships Nigerians passed through at the peak of the fuel scarcity especially during the Yelutide.
While describing it as "a national scandal," he asked: "Why would Nigerians for whatever reasons, deny other fellow Nigerians fuel to transport to work, to take school children to schools, market women to market and Nigerians to look for food and means of livelihood? We have on our hands what I call a "country capture" by few petroleum marketers and their official collaborators.
I call on compatriots to rise to liberate Nigerians from these greedy profiteers who are as terrible as the dreaded kidnappers. They are indeed nation-kidnappers, not just blackmailers, the President called them.    Blackmail and refusal to sell to induce high prices are annual rituals of the marketers just like the periodic episodic deadly rituals of the notorious Badoo criminals in Ikorodu, Lagos."
Governance crisis
Aremu commended the two stakeholders' meetings by President Muhammadu Buhari and the Senate, saying "Minister of State for Petroleum Resources, Ibe Kachikwu listed lack of sufficient reserve, low clearance speed of petrol at the ports and diversion of products as some of the reasons for the ongoing fuel crisis being experienced in the country.
All the identified problems show that Nigeria does not have fuel crisis but governance crisis. It is government through the NNPC that must have enough product reserve. It is the government that must clear products timely at the port. It is the government that must fix refineries at home. It is the government that must put an end to criminal corruption-ridden products imports for which Nigeria spends as much as $12 billion annually.
"The Federal Government should not only make marketers responsible for every tank of fuel up until point of delivery, but there must also be severe consequences for product diversions. Diversion of critical inelastic indispensable product like petrol must be treated as an act of terrorism. The current fuel crisis shows that there is no substitute for good governance.
As we can see, near deregulation over the years means nothing but fuel price increases for the masses, trillions of naira rip-off for the cabals. The point cannot be over stated; President Buhari should know that market dogma in terms of deregulation, is no substitute for governance. There is the need for national as well corporate governance in both the upstream and downstream petroleum sectors.
There should be prompt sanctions for non-compliance and rewards for those who play by the rules. The National Assembly must make oversight function routine. Legislators must be more proactive. Notwithstanding their latest commendable efforts, their action is still reactive not proactive.
"Never again should government at all levels be off duty. Marketers are in business to make profit, which they would do through padded fuel price template or blatant products diversions as revealed not long ago by Minister of State for Petroleum, Dr. Ibe Kachikwu.
However, the government is there to ensure the prosperity of the nation and the welfare of the citizens."