By Simon Ebegbulem, Benin City
Mr. Matthew Iduoriyekemwen, a former leader of the Peoples Democratic Party, PDP, in Edo State, who led over 10,000 members of his party to the All Progressives Congress, APC, in Edo State, on Friday, has told the PDP to forget retaining power in Edo State in 2019 and 2020.
According to him, ¨there is no PDP anymore in Edo State after we left the party. We left because of impunity, injustice and, above all, the developmental strides of Governor Godwin Obaseki, who today is adjudged as the best governor in Nigeria¨.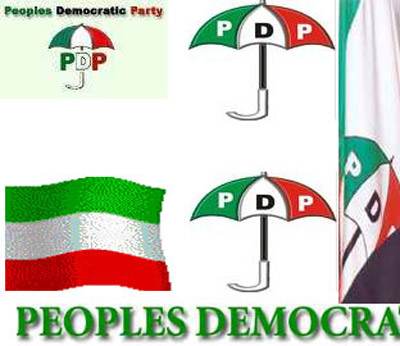 Among those who defected to the APC were the House of Representatives member representing Egor/Ikpoba Okha Federal Constituency in the House of Representatives, Mr Johnson Agbonayinma, and Elliot Ebole, a former PDP leader in Igueben.
Iduoriyekemwen, who spoke to Sunday Vanguard shortly after his defection, stated that ¨the PDP in Edo State has failed to face reality, they failed to understand that the days of deceiving people are over. I have been in PDP since its formation before 1999 and I know what I am saying. We have people who are using the party to run their personal businesses rather than winning elections. And while they do that, they tell you to go to hell as if you are not important.
¨And as a politician that cares about the welfare of my people, I cannot play a blind man with the developmental strides of Governor Obaseki, particularly in my Local Government Ikpoba Okha. The governor is building the biggest industrial park in my local government and a modular refinery, so what else am I looking for in politics.
¨The only way I can thank Obaseki and to also be grateful to my God is to join hands with him to move the state forward. Just look at how tractors are dancing in Benin City and other districts, roads being constructed even to your bedroom. You can see Edo is fast becoming Lagos state in terms of development".