By Sola Ogundipe & Chioma Obinna
ONE major reason why women die of pregnancy and child-birth related issues in Nigeria is as a result of poor knowledge about family planning and also due to lack of access to family planning services.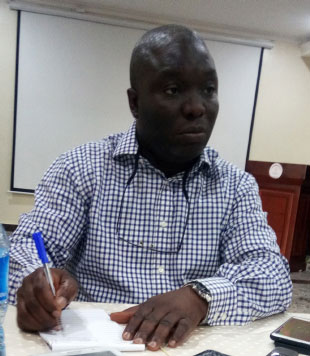 Currently, 576  out of  100,000 women die annually in Nigeria as a result of  pregnancy and childbirth related issues annually.
Worse still, the current Contraceptive Prevalence rate (CPR) in the country is unacceptably low, and  has been one of the factors responsible for the increasing incidence of unintended pregnancies, often resulting in unsafe abortions.
As part of moves to tackle the development, the Federal government  intensified campaigns to increase uptake of family planning commodities and services  with the formulation of the new policy to increase the CPR  from 15 percent to 27 per cent by 2030.
The goal, it was gathered,  is to improve the CPR uptake with a view to tackle unintended pregnancies and unsafe abortions
In the views of a  medical expert, Dr. Habeeb Salami,  investment in family planning  would reduce the rate of women's death by 30 per cent.
Speaking during a media  stakeholders meeting in Lagos recently, Salami who is the  Assistant Director for Reproductive Health & Family Planning at the Pathfinder International,  said  adopting family planning will save the lives of 111 women daily following pregnancy and child-birth related issues.
Salami who regretted that  pregnancy and child birth are natural process that should not take any life noted: "That is why family planning is important. It gives the woman time to rest properly from child birth before the next pregnancy."
The  family planning advocate said that the alarming figure of 111 women dying daily from pregnancy related issues can be blamed on five major causes of maternal mortality, viz: haemorrhage, hypertension, infection, abortion complications and obstructed labour.
The reproductive health expert further urged women to embrace family planning so as to stay alive.
Expressing fears over the state of Nigeria's readiness to meet to meet the  27 percent target for  modern Contraceptive Prevalent Rate, (mCPR) by 2020, he said that the Federal government will have to work with the state and local government to secure complimentary budgets for family planning and reproductive health service delivery as well as meet the mCPR by 2020.
"The partnership which the Federal government can adopt to improve the lives of women of reproductive age would involve private sector, civil society, traditional and religious institutions as well as development partners."
Salami, a medical doctor with  specialisation in obstetrics and gynaecology, blamed many state governments for stock out of contraceptive commodities, adding that their lack of commitments to making family planning commodities available all year round was at the centre of the problem.
He established that although, the Federal Government has paid for family planning commodities, imported them and stored same at the Central Stores in Oshodi, Lagos, the failure of some state governments to transport the products to their states and points of delivery ultimately creates scarcity of same products that sometimes waste away while in storage.
"Federal Government procures all family planning commodities and sends them to the Central Stores; the state governments don't pay.
"It's so bad that when the Federal Government procures and sends them to the  Central Stores in Lagos, a lot of states have difficulty picking them up from Lagos.
"The Federal Government goes the extra mile to send these products to State warehouses; yet, there are still challenges from the States to get these commodities from the State warehouses to the health facilities where they are needed. Government and its partners are still working on getting those commodities to facilities where they will be used.
"Government has done so much that the states need to complement those efforts. Based on the Federal Government procurement, family planning commodities in all states should be free. What a  client that needs them is expected to do is simply walk into a family planning clinic, discuss with the provider, agree on a method, they give it to the fellow and the person walks away.
"However, the setback is that the states are not able to buy consumables including, cotton wool, gloves, all of which the providers need to deliver the services.
"These should always be available and the states need to fund so as to ensure that family planning services are provided free," he said.
He lamented that when people who need family planning services demand for them, even though the commodities are available, the lack of consumables is a hindrance and the clients are usually asked to pay even as little as N200 for the consumables.
"A lot of women can't still afford N200; so, they walk away. Based on what plays out afterwards,  the next time you see these women they may be pregnant, but not because they want to be pregnant."
Among factors constituting hindrance to this group of women from uptaking family planning  services is the problem of stock out syndrome of family planning commodities. Salami said another major   factor is the financial barrier.
But there is a sliver lining above the dark clouds. Presently, the Lagos State Government is executing a policy that targets the achievement of 70 per cent CPR in its domain.
Representative of the  Public Health Sustainable Advocacy Initiative, (PHSAI), Mr Chibuike Amaechi said  the aim is to increase access to family planning services and commodities in public and private hospitals in the State.
Amaechi urged the State government to provide family planning consumables as theire non-availability currently constitutes barrier to uptake of family planning commodities.