By Ola Ajayi, Ibadan
THE 21 new kings in Ibadanland have said they are not  bothered by the judgment delivered on Friday by an Oyo State High Court  nullifying their enthronement, noting that it hasn't   changed the fact that they have an axe to grind with the Olubadan, Oba Saliu Adetunji.
They said they are not fighting the law in  but the Olubadan for allegedly undermining the  traditional institution  by involving his wife in traditional matters that should be the  exclusive preserve for members of the Obas-in-Council.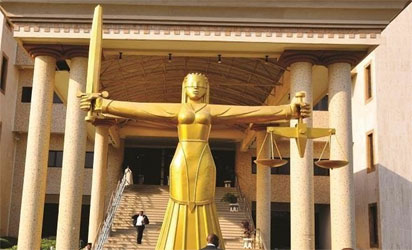 The judgment went in favour of the plaintiff, Senator Rashidi Ladoja, who insisted that the judicial commission of inquiry set up by Governor Abiola Ajimobi was done in error.
To Ladoja,  the governor had acted beyond his power by embarking on the review of 1959 Olubadan Declaration.
Speaking through Oba Owolabi Olakulehin, the traditional rulers said they had heard that  Ajimobi would appeal the judgment.
"We heard the news on radio and it has not bothered us in anyway because it hasn't changed anything, especially the grouse we have with the Olubadan. Things must be done in a proper way and nothing can change that," he said.
Meanwhile, Ladoja, a former governor of the state,  has applauded the judgment saying it has proved that there is hope for the  common man.
Ladoja, who spoke through his media aide, Mr Lanre Latinwo, said, "They did not have the knowledge of the law, that's why they acted the way they did. But now, the law has spoken. I want to commend our judiciary for a job well done."