By Emman Ovuakporie
DEPUTY Governorship candidate of the All Progressives Congress, APC, in Kogi State and former Campaign Coordinator of President Muhammadu Buhari in Lagos State, James Faleke, has described as absurd the donation of six Toyota Venza cars and cash gifts of N2 million each by the Governor of Kogi State, Yahaya Bello, to masquerades in his home town of Okene, during the last Ekwechi (masquerade) festival in December 2017.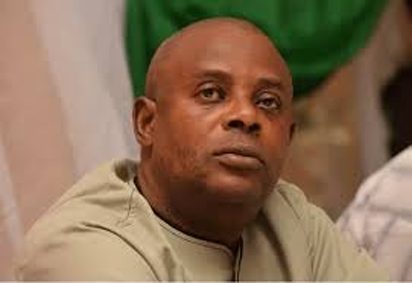 Faleke, yesterday, said it was indeed absurd that the same governor who has not been able to pay workers salaries for several months and promised to clear all outstanding salaries and pensions last December, without fulfilling same, could go ahead to spend money buying cars for masquerades.
He said: "I, honestly, don't know what is happening in our state. We thought the governor would heed popular call to settle all outstanding salaries and pensions in the State last December as he promised, after receiving the Paris refunds of close to N12 billion, only for him to pay 40 percent of two months.
"So where did the rest of the money go? Next we heard was the news of the six Venza cars he bought and presented to masquerades in Okene through their minders, along with N2 million cash to each of the masquerades.
"How can one be so insensitive to the welfare, yearnings and aspira-tions of his people?"