By Chimaobi Nwaiwu
Nnewi—Association of Small and Medium Scale Industries, Anambra State, ASAMSIAS, operating along Ezeiweka Road, Awada Obosi near Onitsha, popularly known as Osakwe Industrial Cluster, has raised the alarm over poor and epileptic power supply, which has accelerated the speed with which their members are folding up their industries.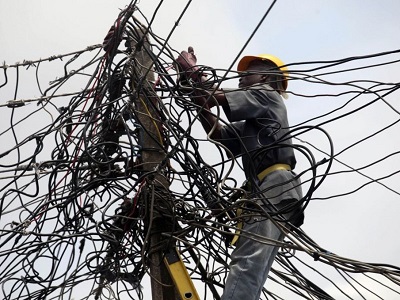 Addressing newsmen, yesterday, in his office, President of ASAMSIAS, Chief Johnson Okolo, said the consequences of epileptic power supply in the area are dwindling businesses and finances; diminishing economic life; loss of jobs by employees and inability  of members to pay  for the loans collected from banks.
He said that over 15000 people doing business there out of which 13, 000 are business and industry owners, will soon shut down their businesses due to epileptic power supply and outright non supply of power, while the workers numbering over five thousand will lose their jobs.
Chief Okolo accused Enugu Electricity Distribution Company, EEDC, of being used by some behind the scene people to close shut down their industries through epileptic power supply, extortion through alleged unpaid bills and double sourcing, adding that they are being forced to pay N104 000every month as fixed charge, contrary to what the law said and estimated billing method.