By Sola Ogundipe
WHEN she received a telephone call from a class mate and colleague in early August 2014, the Chief Nursing Officer of the Isolation Ward of the Lagos University Teaching Hospital, LUTH, Mrs. Mojisola Ayorinde, did not initially think much of it.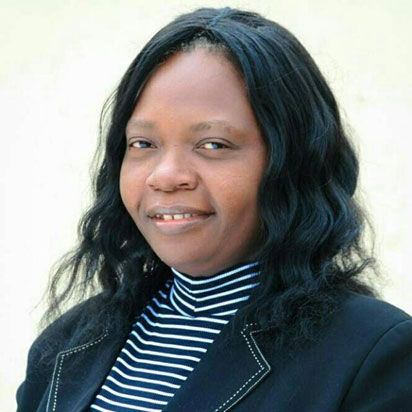 But when the classmate in question, who was a staff of First Foundation Hospital, Obalende, Lagos, revealed that she was on admission in the LUTH Emergency Room as a result of exposure to Ebola,  Ayorinde, who is also Infection Control Focal Person in LUTH, bargained for the worst.
"My classmate put a call through to me to inform me that she was on admission in the Isolation Ward and requested that I should come over to assist her, she told Good Health Weekly recently, during an encounter.
"I asked why and she said she had contracted the Ebola Virus Disease and that since I am a nurse, she was convinced that with me around her, she would not die."
An experienced and certified Emergency Room Nurse and Midwife,  Ayorinde recalled that at that time, the Ebola outbreak in Lagos had been announced and everyone was being cautious.
With vast  experience in disaster nursing, she recalled that Patrick Sawyer, the Liberian- American who was the index case for Ebola in Nigeria was taken to First Foundation Hospital.
"The Federal Ministry of Health and Lagos State government were clamouring for health care workers to come forward to assist. In LUTH, the Chief Medical Director at that time, Prof Akin Oshibogun, held a meeting with all the healthcare workers and six of us volunteered. We were all retrained on management of infectious diseases," she recounted.
But to her amazement, on the day for resumption, Ayorinde,  who started working in LUTH on 15th of November  1994, found that she was the only one that reported for duty.
"When I telephoned the others to ask why they were not present, they said they were not coming because they felt it was not worth the risk."
But even though she volunteered to help out in the Ebola Operations Centre, EOC, Yaba, Ayorinde kept it a closely guarded secret from her family.
"It was aftewards  that I told my family. Initially I didn't even tell my husband. It was after I had volunteered that I told him and he was really surprised.
"He wondered how I could think of taking such risk and I said it was because I discovered one of my colleagues was  down in the emergency room with Ebola."
Ayorinde said her husband, who is a pastor with The Redeemed Church of Christ of God, RCCG, then prayed for her saying that since she had decided to take the risk,  God would be with her  all through. But they kept the information from the children.
"I was the third nurse at the EOC in Yaba, Lagos. I was there from August till December.  At the beginning, I wasn't going home, and was there 24/7, but later I started going home. Four persons died  in the EOC in Lagos.
"The day Dr Stella Adadevoh died, another colleague, Chief Nursing Officer Atafo Rebecca and myself were on duty. We were among the last to attend to her. Both of us took care of her.
"When I got home that day,  and heard on Channels TV that she had passed away, I developed cold feet and did not want to go back to the EOC. I even reported sick. "Everybody in the EOC was now really afraid and the  psychologists had to be called in and they did a risk assessment was conducted on the health workers.
"We were excused for two days to stay on our own and to monitor us in case  anyone of us developed fever. But to the glory of God,  none of us developed fever.
"This was my scariest experience during the Ebola saga. You can imaging bathing someone in the morning and discovering that the person had died around 4.00 PM.  I was really scared that I might have been infected too, but luckily we were all given the all clear."
Ayorinde said that health workers in the Yaba EOC were quite safe when working because they were provided all the equipment and supplies that they required to work with.
"We were paid for volunteering, some of us were paid by the Federal government, others by the Lagos State government."
Ayorinde recalled that she had registered with  Lagos state and was fully paid,  but noted that those who  registered with the Federal government did not get paid.
"My name was No.19 on the Federal government list,  I was not given a dime to date. None of the  doctors from LUTH were  paid.  Our names and bank accounts were collected and pasted.   Lagos State on the other hand paid us cash. You just signed and collected your money.
"My husband has been  very supportive.  As  a man of faith, he said  we should keep my decision within ourselves, so even my children were  not allowed to know. It was between husband and wife.
Ayorinde later volunterred to be part of the Nigerian Mission to Liberia.
"When I was going to Liberia  on the 5th of December, 2014,  my husband drove me to the airport and was with me till we left. He did not tell the children or anyone else at that time. The children were actually in the boarding school. Two were in the University.
"They didn't know I travelled to Liberia until I arrived there and phoned  them. They were really shocked. They kept asking why I was taking such risk.
"I said God had been helping me in Nigeria  and with the  knowledge I had gained  He would also help me in Liberia.  They were not satisfied with my answer   but accepted it anyway."
Ayorinde was among 20  nurses that went to Liberia. There were also  10 doctors,  a number of lab scientists,  social workers, etc.
"My  Liberia experience is unforgettable. I was there for six months. The Nigerian healthworkers were given opportunity to return home midway through the Mission. Some returned home but I decided not to return because I knew if I did, I wouldn't go back.
"I missed my family especially the children, but we were communicating through Skype. Thank God for Wifi. But my last child who was 14 at that time kept begging me to come back home."
While in Liberia, Ayorinde and others were reading about Americans who were getting infected with Ebola virus and dying.
"It was quite bad," she recalled. I sustained myself, but it was a huge challenge.
"Immediately I arrived  Liberia, I registered with my church, the RCCG. Glory be to God, our National Pastor Tunde Olugbenga,  came to visit us. We had fellowship and was a source of encouragement."
Ayorinde  was posted to the ELWA Hospital and the church leader was always available to drive her there.
"ELWA was where the Americans were really coming down with Ebola and it got to a stage they stopped taking them abroad. It was being said that it was better for Africans to solve Africa's problem.
"So some of the doctors and nurses that came down with Ebola even the whites were nursed and treated in the Ebola Treatment unit, ETU, at the ELWA.
"There were three ETUs, ETU 1 was for suspected cases, ETU2 for confirmed cases and ETU 3 for those in convalescence.
"There was support form the WHO and CDC, all the Personal Protection Units, PPUs, were readily available. It was a successful outing.
"We all went and returned safely and we were able to eradicate Ebola to zero level before we returned."
Back at LUTH, Ayorinde was awarded  the Selfless to Humahity Award. She dedicated the award to all the other nurses,
Extolling the virtues of the CMD, Prof Chris Bode, Ayorinde said she had no regrets to have helped save people from Ebola.
"Prof Bode is like a father. He is so responsive and encourages me and I'm happy at how he takes me along. I'm already mentoring others to come up after me.
"My admonition to other professionals is to do their jobs with humanitarian, they should believe in God, He is the great inspiration.   "I'm a Christian and pastor. What ever you are doing be committed. Choose a passion, let it not be all about money. When I went to the ECU in Yaba to work, it was not money that was the driving force for me. It was the passion to help the helpless."