By Emmanuel Ayungbe & Dennis Udoma
UYO—GOVERNOR Udom Emmanuel of Akwa Ibom State has advised political leaders and stakeholders in the state to refrain from making provocative statements capable of generating bad blood and disunity among the people.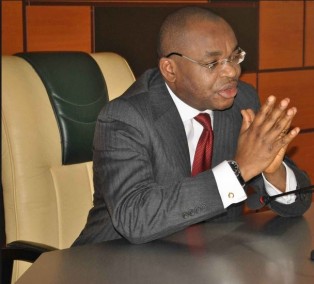 He also called on Nigerians to promote the ideals which Nigeria's fallen heroes lived and died for.
The governor spoke in Uyo during laying of wreath in honour of the fallen heroes to round off this year's Armed Forces Remembrance Day celebration in the state.
He said: "As we honour these heroes, let us collectively say to ourselves that in this unfolding political climate, we will not stoke the embers of hatred, but will play politics of inclusion. We will exercise deep sense of circumspection in our utterances and behaviour, knowing full well, that as leaders and stakeholders in this state, words we utter and actions we take have deep and profound meaning."
He urged Nigerians, particularly Akwa Ibom people, to emulate the sterling examples of the fallen heroes who did not allow parochial ethnic, religious and political sentiments to stop them from sacrificing their lives for the country.