Mrs Maryam Uwais, the Special Adviser to President Muhammadu Buhari on Special Protection Plan, says addressing child marriage will reduce the high burden of Vesico Vaginal Fistula (VVF) in Nigeria.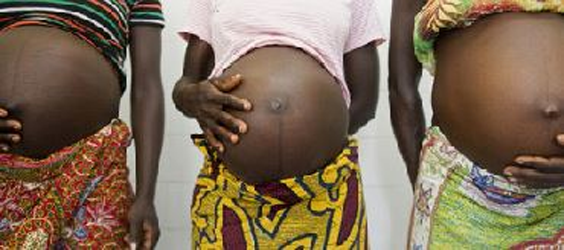 Uwais, who is also a gender activist, said in Lagos that this was urgent as Nigeria has a global VVF prevalence of 40 per cent.
According to her, child marriage can also lead to sexually transmitted diseases, cervical cancer, premature birth and death during childbirth.
She said that VVF occurs when there is a tear between the birth canal and rectum or bladder, leaving a woman unable to restrain natural discharges or evacuations of urine, feces or both.
"Child marriage, which is marriage before the age of 18, increases the chances of VVF, because the pelvic of such girl who married early is too narrow to allow a baby to pass through it.
"At that early age, girls bodies are still developing and they know little about their rights or their sexual and reproductive health.
"They are physically and emotionally not ready to give birth; child brides face higher risks of death in childbirth and are particularly vulnerable to pregnancy-related injuries such as obstetric fistula,'' she said.
She said that Nigeria has 40 per cent VVF global prevalence correlating to early childbirth due to the high percentage of under-16 girls who are victims.
"It is estimated that 400, 000 to 800,000 girls are living with Obstetric Fistula with about 12,000 to 20,000 fresh cases being reported very year.
"We have only 12 existing surgical repair centres in the country and they can only handle 4,000 cases annually.
"So, for every year, we have a backlog of 16,000 girls who may not be able to access professional healthcare.
"If you go into the VVF hospitals, you will find that at least 65 to 70 per cent of the victims are young girls,'' Uwais said.
The gender activist said that child marriage had been recognised as a violation of child rights.
"It is a direct form of discrimination against the girl-child who is deprived of her rights to health, education, development and sometimes even to survival,'' Uwais said.
She said that misconception of religion and poverty had continued to fuel the practice in spite of its strong association with adverse reproductive health outcomes and the lack of education.
Uwais said that there was need to boost education and information on sexual and reproductive health to prevent teenage pregnancy and promote girls' rights.
"The obvious answer will be that we should not allow this to happen, because we do not have the infrastructure to address the numbers that we keep throwing up every year.
"If we address child marriage, we are able to at least, clear that number and reduce the burden of VVF in the country.
"A girl who is married as a child is one whose potential will not be fulfilled; since many parents and communities also want the very best for their daughters, we must work together and end child-marriage,'' she said. (NAN)