By Emma Amaize
BENIN—IJAW leaders in Edo State have appealed to the Ijaw Freedom Fighters, IFF, which issued a 21-day ultimatum to Edo State governor, Mr. Godwin Obaseki, and Oba of Benin, to apologise to the Ijaw of Edo State for their alleged hate speech, to shelve their threat.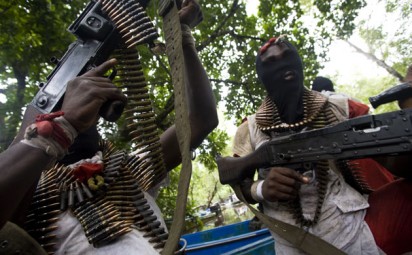 The Ijaw Leaders of Thought in a communique by Prof C.A Dime and eight others, said: "At a general meeting held in Gelegelegbene on December 24, 2017, the leaders appealed to the Ijaw Freedom Fighters to suspend their action because the Ijaw worldwide have waded into the issues raised.
The five Ijaw kingdoms, namely, Olodiama, Abeam, Okomu, Furupagha and Gbaraun used the occasion to call on the Ijaw leaders worldwide to give room for peaceful dialogue with the federal and Edo state governments, which are already taking steps in respond to our open letter to Mr. President.
"We want to use this medium to appeal to the Edo State Government to always engage the true leaders of the various Ijaw communities in the state and not use All Progressives Congress, APC, members of Ijaw extraction and referring to them as Ijaw leaders in the state."