By Godwin Oritse
THE Chartered Institute of Shipbrokers in Nigeria, CIS, has warned the Edo State Government against using unqualified and inexperienced engineering firms for the rehabilitation of the Gelegele port.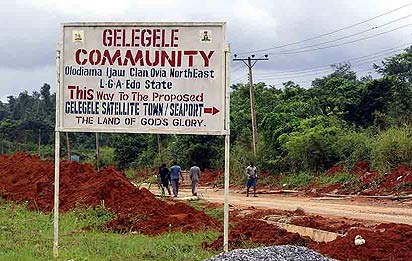 It will be recalled that Edo State Government recently signed an agreement with a Chinese Construction firm to handle the re-construction of the port.
Speaking with Vanguard, Director of Publicity of the institute, Mr. Chris Ebare, said that what should be of concern is  the quality of the construction that will be delivered at the end of the day.
Ebare said that the government must ensure that core engineering professionals are brought in to ensure quality delivery of the project,  adding that anything short of that will not be acceptable to the state.
"The government of Edo State must ensure that a proper monitoring mechanism comprising of professional engineers is put in place to ensure quality delivery," he said.
"We at the institute will be available to ensure such quality if we are called upon."
It will be recalled that the Edo State Governor, Mr Godwin Obaseki, shortly before going into the agreement with the Chinese  received the technical report on the proposed Gelegele Seaport, which is envisioned to serve as a key artery for the state's economic diversification efforts.
The governor stressed the role of water transportation as a major driver of economic activity, noting that moving goods through the waterways remain one of the fastest means to grow the economy.