By Egufe Yafugborhi
UNDER trial Ifeanyi Dike, 23, suspected for killing of his eight years old niece, Victory Chikamso, yesterday slumped in a Port Harcourt High Court, Rivers state.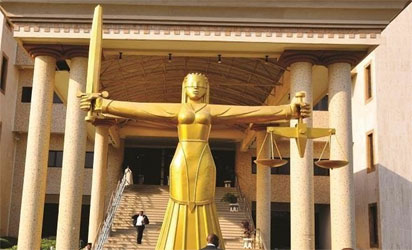 Dike slumped while taking plea for murder charges before Justice Adolphus Enebeli who consequently adjourned the matter till January 16, 26 and 29, 2018.
Emma Aguma (SAN), Rivers state Attorney and Commissioner for Justice, said on the development that, "Because it is a capital offense, the court had to enter a plea of 'not guilty' for the 1st Accused as a result of what transpired.
"The 2nd and 3rd Accused pleaded not guilty. Under the administration of criminal justice law, matter are heard expeditiously. So we fixed three days for trial. We expect that trial will be expeditious because no party is entitled to more than three adjournments."