By Festus Ahon
ASABA—THE leadership crisis rocking Delta State chapter of Labour Party has taken a different dimension, following a suit filed at a Delta State High Court by Chief Tony Ezeagwu against the caretaker committee chairman, Mr Emeka Nkwoala.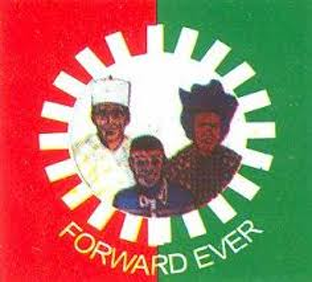 While Ezeagwu is praying  the  court to restrain Mr Emeka Nkwoala from parading himself as chairman of the party in the state, Nkwoala said he has raised a team of lawyers to defend himself in court.
Maintaining that he is the authentic chairman of the party in the state, Nkwoala said Ezeagwu's tenure had ended since September 2017 going by the 2009 constitution of the party.
He said that a special national convention formally dissolved the Ezeagwu-led executive and inaugurated the caretaker committee in October, 2017.
Nkwoala said:  "Because Ezeagwu has taken us to court, it shows that he has accepted the decision of the convention and should stop parading himself as chairman until the court rules on the matter."
"For now, he is still going about illegally claiming to be chairman of Labour Party by operating from the party's former office. Ezeagwu does not share the ideology of the party, he is neither a trade unionist nor a member of a professional body."
Reacting,  Ezeagwu told newsmen that the court has already restrained Nkwoala from parading as chairman of the party in the state.