The Minister of Youth and Sports, Barrister Solomon Dalung, has arrived in New York City, where he is due to participate at the 7th Economic and Social Council Youth Forum which starts January 30-31, 2018.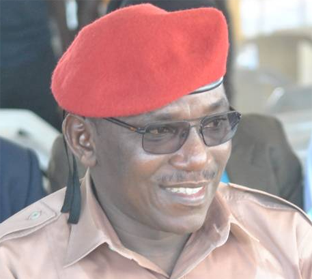 The summit themed 'The role of youth in building sustainable and resilient urban and rural communities' will hold at the Trusteeship Council Chamber of the United Nations Headquarters, New York.
The opening session starts at 10am on Tuesday to be followed by a Plenary session which will focus on Economic, Social and Environmental dimensions of sustainable development, key regional concerns and priorities for meaningful youth participation in the SDGs implementation and Interactive Roundtable on Means of Implementing finance, capacity building, trade and systematic issues with Ministers and other high level speakers and youth organizations.