Says 30,406 PVCs yet to be collected
By Samuel Oyadongha & Emem Idio
THE Independent National Electoral Commission, INEC, has stated that a total of 112,225 new voters have been registered at the end of the third quarter of the Continuous Voter Registration, CVR, which ended in December last year. Administrative Secretary of INEC in the state , Mr Clement Oha, disclosed this yesterday in Yenagoa during a stakeholders meeting with political parties, civil society organisations, security agencies and media  on the commencement of the fourth quarter of the CVR.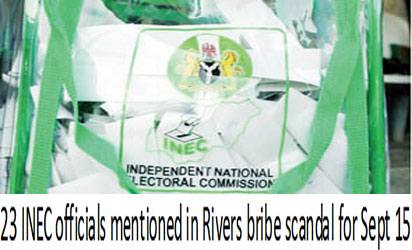 He further disclosed that  1, 856  Permanent Voter Cards, PVC, were  distributed with a balance of 30,406 yet to be claimed. He called on those who registered in the state before the 2015 general elections to the local government INEC offices and other designated centres to collect their PVCs. On the fourth quarter of CVR exercise in the state, Mr. Oha said the Commission has approved additional ten centres for the state.
He noted that the selection of the additional centres was done having regards to population density, terrain and distance to the already existing centres.