The National Industrial Court, Abuja, has fixed Feb.23 for Reynolds Construction Company to open its defence in the suit instituted against it by a former employee, Dennis Aghmeha.
Aghmeha, whose services were allegedly terminated by the company in 2013, is seeking payment of his arrears of salary and other entitlements since his disengagement.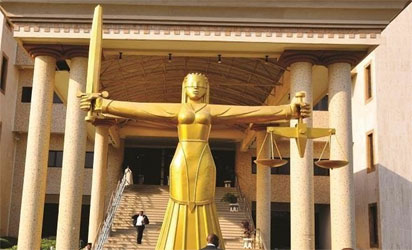 The judge, Justice Olufunke Anuwe, fixed the date after the respondent's counsel, Mr Niven Momoh, concluded the cross examination of the claimant.
The court, by consent of parties adjourned the suit until Feb.23 for the respondent to open its case.
The claimant is seeking the court's intervention to order the company to pay him his accrued salary arrears and other benefits for the years he worked for the company.
The claimant had told the court to use his witness statement on oath as his evidence in the suit.
The claimant who was represented in court by his counsel Mr Lucky Enakenere, had since closed his case.
NAN