By Emmanuel Elebeke
ABUJA—The General Overseer, World Royal City Church, Prophet, Emmanuel Effa, has faulted federal government's approach in tackling the Benue killings by the alleged Fulani herdsmen, saying that it deserves more than police intervention.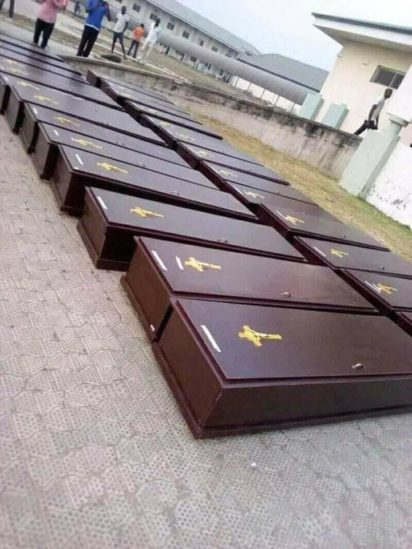 Prophet Effa called on the federal government to rise up to the occasion by stepping up measures that could nip the continual clashes and wanton killings between farmers and herdsmen across the country.
The GOC made the call on Sunday during its annual Thanksgiving ceremony and Feeding programme of families of the Nigerian soldiers and the public organised at the church premises at Asokoro II, along Abuja – Keffi road.
The clergyman said government must begin to show some commitments by educating and enlightening the people on the sacrosanctity of life and dissuade them from taking other peoples' lives under any guise.
He condemned  what he termed the lookwarm attitude of government in reacting to the killings in Benue days after the crime had been committed and urged the authorities to be more proactive in discharging its constitutional responsibilities, especially as it concerns lives and property of the citizens.