By Onozure Dania
Chairman of Christian Association of Nigeria, CAN, South-South, who is also the Chairman of Niger Delta Bishops, Archbishop God Dowell Avwomakpa, has urged Christians to pray for the health of the President's son who was involved in a bike accident recently as well as for the country.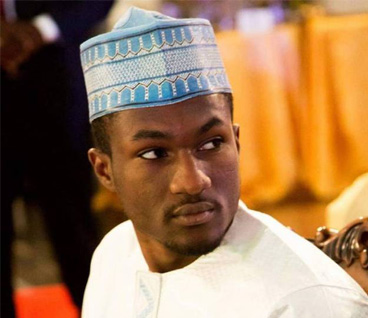 Avwomakpa made the call during the first communion and first service of the new year with Christian faithful at Christ Missionaries Crusaders International worldwide. He noted that President Muhammadu Buhari might be going through some pains in his mind as a result of the life threatening accident involving his son.
Avwomakpa, in a statement by his media aide, Ovie Edomi and Godwin Ese Otedor, Head of Media, Christ Missionaries Crusaders international worldwide, yesterday, also called on churches across the country to continually pray for President Buhari's son and all those in authority.
According to him, "The Church should pray against any spirit of loss of loved ones in families of any of our  leaders as well as our leaders at the federal and state levels.
"If God's people humble themselves to pray and stand in the gap, God will remove sudden death and reproach from the land. Christians should  pray for President Buhari's health."
He also prayed that God should touch the President's heart to  put in place measures that will end the sufferings and hardship in the land and that such policies should include huge investment in agriculture, tourism and massive recruitments into the Police, Army,DSS, Navy,  Air force and the Civil Service.
He advised the government to re-consider the embargo on employment in 2018.
In a sermon titled, The Moon stand still, The Sun stand still, the Archbishop called on Christians to hold their Light very strong in 2018.  He took his reading from Bible, Joshua 10. 11 – 12.
The Archbishop further encouraged Nigerians to seek God always especially now when the economy seems to be hard, saying "When things are hard, God will show Himself."
The high point of the Service was the prayer for the quick recovery of the President's Son as well as for the President to experience peace and good health.
At another section with  PFN, Delta state chapter, the PFN Chairman thanked Avwomakpa for working for the good of the body of Christ and the peace and unity of the country.