By Ike Uchechukwu
CALABAR—A group, All Cross River Nationalities Front, ACRNF, has condemned the manner in which the Federal Government has been handling the conflict between herdsmen and farmers, warning that it could trigger an unimaginable crisis in the country.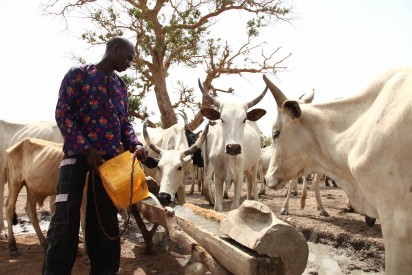 The group also warned the Federal Government on the implications of the influx of refugees from neighbouring Cameroun into the country, urging the Nigerian government to intervene to stem what it called the ongoing bloodshed in Cameroun.
In a statement after its meeting in Calabar, Cross River State, yesterday by its chairman and former commissioner in the state, Mr. Edet Okon Asim, ACRNF said:
"We are unable to understand how a band of herders can invade community after community in state after state over several years and a responsible government cannot bring anybody or group of persons to book for their actions.
"We are not convinced that the invaders are ghosts, that being the case, the Federal Government, which controls the entire security apparatus of the country, must be held to account for not performing its duty by protecting the lives and property of Nigerians."
The group condemned a situation where people who engage in a particular occupation insist on overrunning areas outside their states of origin by force of arms, describing the attempt by the Federal Government to create colonies for herders as strange.
"The Federal Government has a responsibility to assure all Nigerians that they are still equal before the law and that it is determined to protect the lives of all the people.