By Johnbosco Agbakwuru
ABUJA – WORRIED by the gruesome murder of innocent people by suspected Fulani herdsmen in some communities of the state, President Muhammadu Buhari is expected to meet with political, traditional and opinion leaders from Benue State on Monday at the Presidential Villa, Abuja.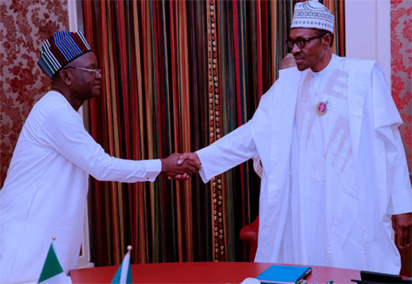 The meeting according to a source at the presidency was aimed at comprehensively addressing the security challenges facing the State.
The source in the Presidency explained that the urgent meeting was inevitable because of the frequency and scale of such violence and the reactions that have trailed the incidents.
The source who volunteered to speak on the condition of anonymity stated that the Presidency has been embarrassed by the large scale loss of lives caused by such repeated violence against innocent people.
The source went further to explain that the discussions at the meeting will address the issue of the Fulani herdsmen and that it may go beyond their menace to include the issue of the arming, training and financing of militia groups by some State governments.
He recalled the recent arrest of some armed militia members by the army and their confession of being allegedly armed by the Benue State government, adding that it has added a new twist to the Benue saga and the source said it should not surprise anyone if the Presidency seeks an explanation about this from the Governor with a view to getting at the root of the state's security challenges.
When contacted on the development, the Senior Special Assistant to the President on Media and Publicity, Malam Garba Shehu, said although he was aware of the expected parley with Benue leaders, he had not been briefed about the issues to be brought to the table for discussions.
He said that the government welcomes any initiative by any group that would provide lasting solutions to be country's security problems.
Shehu explained that security entails collective participation of all and it was, in his view better for all to come together to find solutions instead of anyone trading blames.