By Emem Idio
YENAGOA— UNEMPLOYED youths in Bayelsa State yesterday, protested what they described as their "non-inclusion" in the Federal Government skills acquisition programme of the National Directorate of Employment, NDE, lamenting that they have been short-changed by politicians in the state.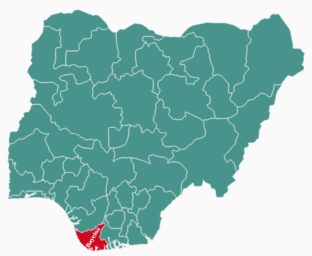 It was gathered that the selection of trainees for the scheme in the state was done based on the lists from politicians in the state, a development the youths said was unacceptable.
The unemployed youths who stormed the state office of the NDE, threatened to destroy property in the state office if they were not carried along in the programme, adding that they cannot sit and watch while politicians hijack what was meant for the poor masses.
It took the intervention of one of the Heads of Department in the Directorate, Mr Ekwueme Odaga, to persuade them that they will be carried along, before normalcy was restored.
One of the aggrieved youths, Ebi Emmanuel, who came to register for the programme at the NDE state office in Yenagoa, said they could not be admitted for the programme as those that were recommended by politicians had already filled all the available slots.
He said: "We are not happy the way and manner we are been short-changed because we have no godfather. We learned that this programme was targeting  2,000 unemployed people from each state of the federation, but here we are some politicians have hijacked it for their selfish agenda.
"I thought this programme was open for youths but the reverse in the case, as only those who know someone within the corridors of power are registered. And those of us without godfathers have been schemed out.  It is high time we desist from politics of nepotism."
Contacting an NDE official, who prefer anonymity, while confirming the hijack, said they were only acting on orders from above, adding that the selection of the participants cut across the eight local government areas of the state.
"It is true that that politicians in the state have hijack the programme, we are only following orders and working with the list given to us by them (politicians). The programme is nationwide,  the training is in two categories, some are participating in cosmetology skill acquisition and some are for technical skills in GSM phone repairs, hairdressing and computer operations," the official said.
Efforts to speak with the NDE Coordinator in the state, Mr Napoleon Amachree were fruitless as he was said to be out of town and when contacted on phone by the HOD, in-charge of the scheme, Mr Ekwueme Odaga, he declined comment as he was not instructed to speak on the matter.