By Nkiruka Nnorom
Activities in the fixed income market fell by N1.43 trillion in December, 2017 following asset reallocation by investors   hunting for better returns offered in the stock market.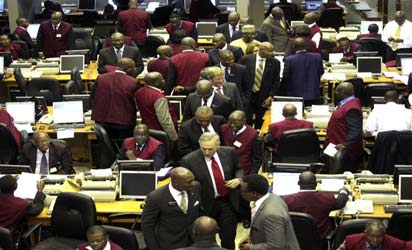 Data from the FMDQ TOC Securities Exchange showed that transaction turnover in the fixed income market fell to N4.98 trillion from N6.41 trillion in the previous month in November, representing 22.3 percent decline.
Also, activities in the OTC market (fixed income and currency markets) for the month fell by 20.15 percent or N2.99 trillion to N11.86 trillion from N14.85 trillion in November. The figure also represent for 3.26 percent year-on-year decline.
David Adonri, Managing Director/CEO, Highcap Securities Limited, explained that the equities and fixed income  market are in perpetual competition, saying that  when one goes up, the other one trends downward.
He explained that a distressed economy moves asset allocation in favour of the fixed income market, while there would be a flow to the equities market at moments of economic progression.
He said: "All these are because of the state of the economy. When the economy was depressed, the fixed income market became more attractive; financial assets flew into fixed income when the economy was depressed, but now that the economy is recovering and interest rate is declining, assets are now migrating from fixed income to equity."
The data showed that transactions in the treasury bill market accounted for 83.99 percent of the overall fixed Income market, from 87.60 percent the previous month. Activities in the secured money market (Repos/Buy-Backs) settled at N2.74 trillion in December, a 19.78 percent decline compared to N3.41 trillion recorded in November
However, year-on-year, YoY basis, turnover on Repos/Buy-Backs recorded a 7.75 percent increase from the N2.54 trillion recoded in December 2016. Unsecured Placements/Takings closed the month at a turnover of N141.37 billion, a 37.58 percent or N0.85 billion decrease from N222.46 billion in November.