Iwo—The Oluwo of Iwo Oba Abdul-Rasheed Adewale Akanbi, has said the next governor of Osun State should emerge from Iwo land on the basis of the rotation of power in the state.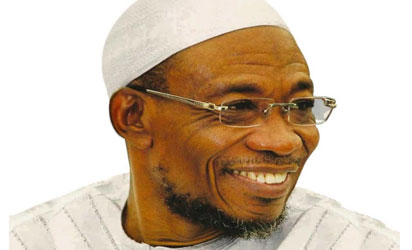 The Oluwo said this when he received Mr. Femi Kehinde, a governorship aspirant on the platform of the Alliance for Democracy, AD, in the forthcoming election in his palace.
Oba Akanbi, who warmly received the aspirant and his team, said he regarded the aspirant as his son, who has visited his cradle and offered him royal blessings.
Kehinde, a former member of the House of Representatives was accompanied by the State Vice Chairman of the Party, Alhaji Nujeem Alabede and the Local Government Chairmen of the party, in the Iwo/ Ayedire and Olaoluwa Local Governments Area (Iwoland).
The aspirant who is also from Iwo Land (Ileogbo) said the visit was part of his consultations ahead of a formal declaration saying the visit to the palace was a beautiful home call.
He said having been privileged to have known two previous Oluwos- late Oba Samuel Omotosho Abimbola and late Oba Ashiru Tadese, he had come to seek the Oluwo's blessings, in his gubernatorial ambition.