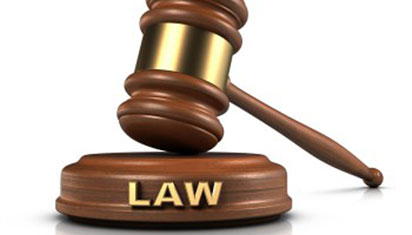 court
A Karmo Grade 1 Area Court, Abuja, on Monday ordered that an applicant, Kabiru Badamasi, be given six strokes of the cane for stealing a bag beans worth N15, 000.
Badamasi of Gwagwa Karmo village, Abuja, was sentenced on a count charge of theft.
The judge, Abubakar Sadiq, who gave the order after the convict pleaded guilty on a two-count charge, ordered that the convict should be given six strokes of the cane.
Sadiq said that the punishment would have been severe if he had not pleaded guilty to save the court the pains of a protracted prosecution.
The prosecuting counsel, Mr Dalhatu Zannah, had told the court that one Abdullahi Mohammed of Jiwa, Abuja, reported the matter at Karmo Police Station on Jan.23.
Zannah said that the convict criminally trespassed into the complainant's shop at Karmo market and stole one bag of Beans valued at N15, 000.
He said the convict was arrested by the police at Agura Junction as he was about selling the beans.
Zannah added that during police investigation and interrogation, the convict admitted committing the offence.
The prosecuting counsel said that the offences contravened the provisions of Section 288 of the Penal Code.(NAN)