By Perez Brisibe
UGHELLI – A member of the All Progressives Congress, APC and lawmaker representing Delta Central Senatorial district, Senator Ovie Omo-Agege has cautioned President Muhammad Bihari to jettison the idea of setting up of cattle colonies in parts of the country stressing that setting up of such colonies would exacerbate crisis in the country.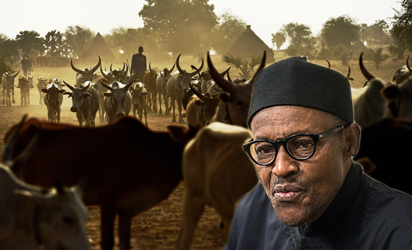 The lawmaker also warned against the setting up of such colonies in Delta Central senatorial district, stressing that if set up, "cattle colonies will exacerbate the problem and further divide the country along ethnic and religious lines given the widespread opposition in certain parts of the country."
Senator Omo-Agege in a statement yesterday, explained that a majority of the Urhobo people are strongly opposed to cattle colonies on their land adding that the reason for clashes between farmers and herdsmen in the country today, is as a result of failure on the part of security agencies to enforce the law against the carrying and use of fire arms.
He said, "No one wants it and no community is ready to give up its land to those who have killed their people and raped their wives under any circumstances. So count us out of any cattle colony arrangement.".
Making suggestions on how to curb clashes between herdsmen and farmers, the lawmaker said: "Only the strict enforcement of the fire arms law will ensure the safety of communities and peaceful co-existence of herdsmen and farmers in any part of the country.
"The blame should be on the Nigeria police and other security agencies whose responsibilities are to encore the Fire Arms Act and not President Bihari.
"Only the strict enforcement of this law will ensure the safety of communities and peaceful co-existence of herdsmen and farmers in any part of the country."
#