By Oluwaseyi Adesina
THE constant training and retraining of medical practitioners has been identified as a strategy that would effectively curb medical tourism the State and in Nigeria at large. Lagos State Governor, Mr. Akinwunmi Ambode It is on record that the nation loses an estimated one billion dollars annually to medical tourism mostly as a result of  inadequate investment in the nation's healthcare system.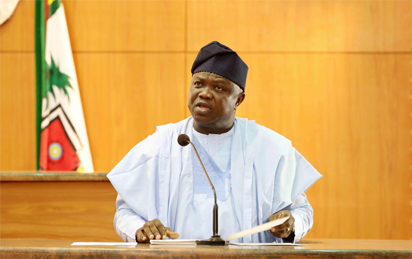 The  failure of the health system is often attributed to the penchant for medical tourism embarked by prominent Nigerians, a major  contributor to the current  spate of brain drain, loss of confidence in the sector along with patient drain  and capital flight abroad. No less than 37, 000 Nigerian doctors are in the diaspora, with about 30, 000 in the United Kingdom.
The Lagos State Governor, Mr. Akinwunmi Ambode, who disclosed this  weekend, was emphatic that: "Any amount of investment made in the procurement of sophisticated health equipment will amount to monumental waste if  not complemented by a  trained pool of medical workforce."
Ambode, represented by the Commissioner for Health, Dr Olajide Idris,  at  the Healthcare Leadership Academy (HLA) graduation ceremony/ launch of the Association Alumni, said it is from this perspective that the efforts of HLA must be appreciated.
Noting that training underscores the vision of the State administration for the health sector, Ambode highlighted need for  sustained training programme to regularly update medical personnel on global trends.
"The partnership we maintain with the Academy is a reflection of the commitment of the State government to human capacity development in the health sector is to strengthen the capacity of our health institutions from the primary health care to the tertiary level with the state of the art medical facilities complemented by well trained and motivated health care personnel across board."
Fifteen medical directors of the Lagos State General Hospitals among other fellows graduated from the Healthcare Executives Leadership Programme (HELP) while other personnels graduated from Patient-Centred Care (PCC).
healthcare. Disruptive thinking is what you have learnt. Disruptive innovation is what you require," noted  President of the Healthcare Federation of Nigeria, HFN, Mrs Clare Omatseye.
On his part, the Dean of Lagos Business School, and one of the guest speakers, Dr. Enase Okonedo encouraged the graduands to take the knowledge gained and go out there and make a difference. Bilateral trade