… says facility lies on huge gas reserves
By Udeme Akpan
The Akwa Ibom State Government has started wooing local and foreign investors to invest in Ibom Deep Seaport in order to harness commercial oil reserves in the area.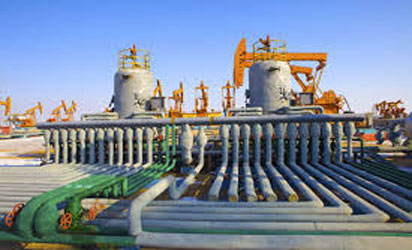 The Ibom Deep Seaport, promoted by the Federal Government and  Akwa Ibom State Government, is developed through a special purpose project development and management company (PDMC), with a shareholding structure of 60per cent (private sector investor); 20 per cent (Federal Government); and 20per cent (AKSG).
In an Investment Teaser obtained by Vanguard, Akwa Ibom State Technical Committee for the Realisation of Ibom Deep Seaport (TC IDSP), indicated that: "From the energy perspective, the entire 14,000+ hectares sits on gas deposits. That is the justification for petrochemicals identified as one of the key industries.
"There are several oil installations to the south-west of the Ibom Deep Seaport which by itself will create a separate economic activity for the port area."
The committee stated that: "The Projects (IDSP and IIC) will benefit from experienced private sector-led project delivery team & globally renowned advisers.
"All the risks associated with projects of this nature have been analysed and provided for by the highly professional project development team.
"Transaction Advisory Team of GMAPS Team comprises  GMAPS, Lloyds Register for additional technical support and Banwo and Ighodalo for legal support.
"PricewaterhouseCoopers are the Project Managers. FGN support through the Ministerial Project Development Steering Committee domiciled in the Federal Ministry of Transportation."
The committee added: "that the investor-friendly people of Akwa Ibom State and unflinching financial and political support from the Governor of Akwa Ibom State as Project sponsor are great assets."
It explained that: "The Ibom Deep Seaport is in line with the Federal Ministry of Transportation's plans to augment port capacity in Nigeria and a key component of Akwa Ibom's economic empowerment plans.
"The project has the full support of the Akwa Ibom State Government, the Federal Government through the Federal Ministry of Transportation and the Nigerian Ports Authority (NPA)."
"The Ibom Deep Seaport will occupy 2,565Ha of land area of the 14,517Ha available for the industrial city project. The approximate location of the project site scaled from the British Admiralty Chart No. 1387 is Latitude 04 32′ 35″ N: Longitude 080 14′ 07″ E. and UTM coordinates 415168 m E; 502,199 m N (UTM Zone 32N).
"The project site is strategically located and accessible through major existing and planned transport infrastructure such as airport, railway lines and federal and state road networks.
"The interconnectivity with road/rail network demonstrates access to the port and ease of evacuation of cargo. Exploitation of the gas reserves supports economic viability of the Ibom Industrial City."