By Victoria Ojeme
ABUJA- Foreign Affairs Minister, Geoffrey Onyeama, has called on African countries to scale up employment generation, infrastructure development, innovation and industrialisation.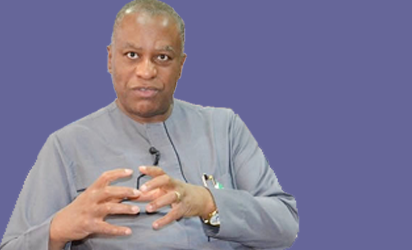 The Ministry Spokesperson, Dr Tope Elias-Fatile, said this in a statement made available to newsmen last Saturday in Abuja
Onyeama, has underscored the need for Africa to scale up employment generation (especially for the youth), Social Investment Programmes, Youth and Women empowerment, Good governance, Infrastructure development, Science, Technology, Innovation and industrialization.
He quoted Onyeama as saying this while reacting to the Report of the AU Ministerial Follow up Committee on the implementation of Agenda 2063.
Onyeama was speaking at the ongoing 32nd Ordinary Session of the Executive Council of the African Union at the AU Headquarters in Addis Ababa, Ethiopia.
He said Nigeria strongly believes that through the accelerated implementation of Agenda 2063 – "The Africa We Want," the African development landscape will change for the better.
"To this end, Nigeria is committed to four (4) strategic vehicles of implementing Agenda 2063, which are: orientation; ensuring efficiency; financing; and accountability."
He informed the Council that in its effort to align and deliver on Agenda 2063 and its first ten-year implementation, Nigeria has mainstreamed the Agenda along with the United Nations Sustainable Development Goals into her national planning process.
He explained that this was reflected in the Nigerian Economic Recovery and Growth Plan launched in 2016 by President Muhammadu Buhari.
He assured that Nigeria would continue to play an active role in the implementation of the flagship projects under the First Ten-Year Implementation Plan (2014-2023).
He stressed that this in particular particularly include the establishment of the Continental Free Trade Area; free movement of persons; silencing the guns in Africa by year 2020; and establishment of the single African Air Transport Market.