…As Ambode expresses support for his choice as Aare Ona Kakanfo
By Olasunkanmi Akoni
lagos—THE Aare Ona Kakanfo-designate, Otunba Gani Adams, yesterday commended  Governor Akinwunmi Ambode of Lagos State, for his  role  in the political and economic integration of the South West Region.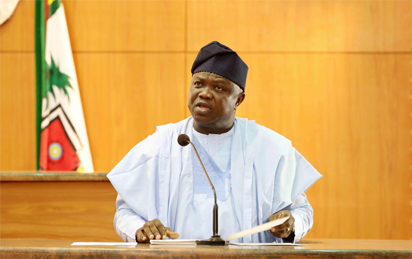 Adams who spoke during a courtesy visit to   Ambode at the Lagos House, Alausa, said he was in the state to pay homage as well as formally invite the Governor to his installation ceremony, scheduled for January 13, in Oyo State, Adams noted that since assumption of office, Governor Ambode had taken the growth of the South West region to heart.
According to him, "I want to thank you for your role in the South West integration. I believe that Lagos is South West even though it  is the commercial nerve centre of Nigeria. In your own tenure, I have realised that you are more interested in the integration of the South West and we are Yoruba no matter where we come from, thank you so much for that.
You clearly came out to support Oòduà Investment. So, it's important for any Governor of Lagos State to support the group, because about 50 to 60 percent of Oòduà investment is in Lagos and as the number one citizen and Chief Security Officer, it's a good direction and God will bless you for that.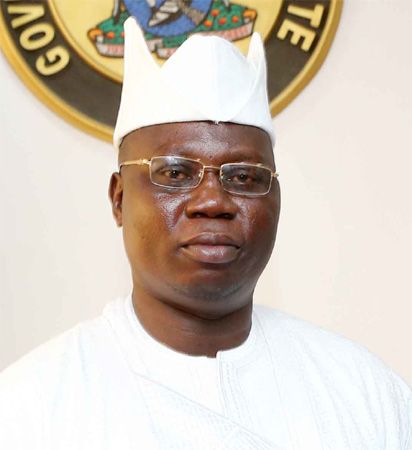 "I am so particular about the Light up Lagos. If I am driving from the Island anytime from  8.pm, I always ask my Chief of Staff or driver if we are in Europe or we are still in Nigeria or the same Lagos that we were living before? I think that anyone that gives light, gives life, by giving light to Lagos State, you are giving life to Lagos State and the more you keep on lighting up Lagos, God will continue to develop Lagos State."
Adams explained that his visit was also to establish a relationship with the State Government in going forward, saying "Chief Obafemi Awolowo said that there is no permanent enemy or permanent friend in politics. No matter anything that has happened I want to build a relationship with you, personally, with the Lagos State Government and with the people of Lagos."
Responding, Governor Ambode noted that Lagos over the years had remained the heartbeat of the future of the Yoruba race, assuring that no stone would be left unturned to engender South West integration as well as preserve its rich heritage and culture.
He said: "My administration remains firmly committed to the economic and political integration of the South West and will continue to support initiatives towards its success. We believe so much in the Yoruba race, we believe so much that Lagos remains the bull work of the future of the Yoruba race and we would not let the Yoruba race down.
Yes, we believe so much in Nigeria but we know where we are from and we know that everything that binds us together as one we would continue to support."