By Akpokona Omafuaire
KOKODIAGBENE – THE Immediate Past Chairman of Kokodiagbene Community of Gbaramatu Kingdom, Comrade Sheriff Mulade has said that Governor Ifeanyi Okowa has performed below par in environmental issues, insisting he must do more to get a second term.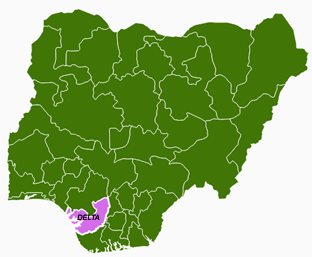 Mulade in his new year message at his country home urged the Governor to up his performance so people can support him for his second term.
The human rights activist said that Gbaramatu people did not feel the impact of the Okowa government but call for infrastructural development of the area.
According to him, "I, appreciate the Governor and his deputy for the little they gave back as their score card is below expectation.
"We rooted for their ticket thinking that more development will come. The Governor should do the needful and attract infrastructures to the area.
"I call on Okowa that he should let his work speak for him so that people will not say that he rigged if he is re-elected.
"Those elected should let their work speak for them, they should not use money to bribe people to vote for them.
"We are disappointed with the environment. Our entire ecosystem is bastardized by oil exploration, ordinary drinking water you can't find here.
"In 2018, we want the ministry of environment to embark on environmental remediation and the federal government should as a matter of urgency commence the Ogoni clean up."