Organisers of the 2018 Access Bank Lagos City Marathon, have concluded arrangements to have a training session for all the accredited journalists. This is just as the accreditation process begins today and ends on February 2.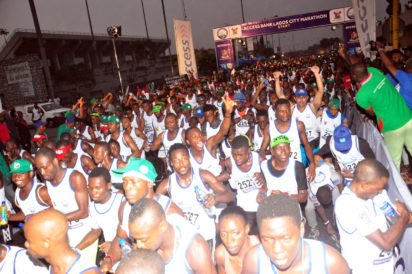 According to the Head of Communication and Media for the marathon, Olukayode Thomas, the training session would, among other things, keep journalists abreast with the latest models of marathon coverage and reportage.
"Marathon reporting is not too common in this part of the world, so we will be bringing in experts from the IAAF, CAA and across the world to help train our journalists in this aspect of reporting," he said.
Tags, media kits and other specific items for the media will be collected during the training.
"The media have been an important part of this project and we hope to continue our smooth relationship," Thomas stressed.
The 2018 Access Bank Lagos City Marathon is billed to take place on February 10, 2018.
The process of accreditation for media practitioners getting set to cover the 2018 Access Bank Lagos City Marathon will officially begin on Tuesday, January 9.
"The portal for the media accreditation will go live on Tuesday (today)," he said.
"Interested journalists should visit the official marathon website; lagoscitymarathon.com and go to the media accreditation section to fill the form with their current photographs."
"It is very important for all journalists that want to be part of the race to get accredited," Thomas advised.