By Anayo Okoli
UMUAHIA—THE Abia State Committee on Farmers/Herdsmen Conflict Resolution has called on the Sarikin Hausa and the leadership of Miyetti Allah in the State to summon the Fulani herdsmen and educate them on the need to ensure that their cattle do not invade farm land to destroy crops in communities in the State.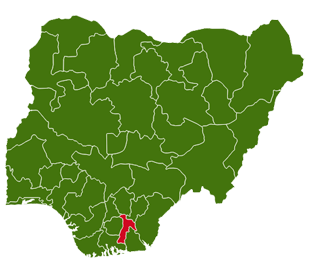 At its meeting yesterday, in Umuahia, the chairman of the committee and Abia State commissioner of police, Mr. Anthony Ogbizi directed the committee's secretary to write to the 17 council chairmen in the State to form the same committee in their councils as well as constitute marshals that would monitor the movement of cattle in their areas. The meeting which was attended by all the heads of security agencies in the state, government officials involved in maintenance of security, royal fathers from communities that are prone to farmers/herdsmen clash, leaders of Hausa/Fulani in the state, CAN leadership in the state, among others, stressed the need for herdsmen to strictly avoid allowing their cattle to invade farmlands which usually sparks off attack.
The idea of writing to the council chairmen was suggested by the deputy chief of staff, DCOS, to Governor Okezie Ikpeazu, Chief Ukpai Agwu Ukpai, who said putting everything in writing would convey the seriousness of the Government in setting up the committee.
Addressing the meeting, the security adviser to the governor, Capt, Agwu Udonsi, [rtd.] insisted on ensuring that the herdsmen were warned not to allow that cattle invade farmlands, saying that if they do not invade farmlands, there not be any reason for any clash between the communities and herdsmen.
Udonsi stressed the need for the leadership of the Meyetti Allah to talk to the herdsmen on the dangers of allowing their cattle to invade farmlands in communities to destroy crops.
In his contribution, a royal father and prominent cassava farmer in the State, Eze Philip Ajomiwe disagreed with the suggestion that farmlands destroyed or cows killed would be paid by the government. According to him, if herdsmen destroy crops and farm land they would be made to pay for them and if communities kill herdsmen cattle, they would be made to pay for it.
He said he did not support the idea that the State Government would use the money meant to develop the State to pay for either crops or cattle destroyed or killed in the event of a clash between farmers and herdsmen.