No fewer than 2,170 unemployed youths benefitted from the various training programmes of the National Directorate of Employment (NDE) in Anambra in 2017, the state Coordinator, Mr Joseph Iroegbu, has said.
Iroegbu, who made the disclosure in an interview with newsmen on Wednesday in Awka, said the beneficiaries had concluded their training and were awaiting take-off later this year.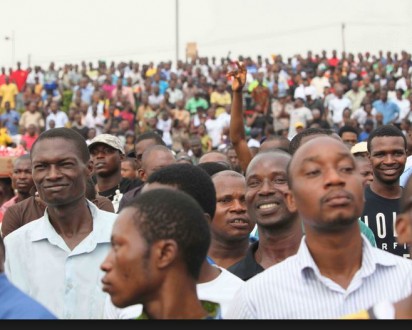 "Thirty youths graduated from Basic Business Training, while one person out of the 50 that were trained on Own Your Business course qualified for grant of N800, 000 for submitting a bankable proposal.
"Other areas where youths were trained include women employment, agricultural development scheme, life skills, business development and poultry.
"Two thousand youths who commenced training on Vocational Skills Development in 2017 are still undergoing the course billed to be concluded before February.
"The programme is going concurrently in the 21 local government areas in the state,'' he said.
The coordinator acknowledged the rising unemployment rate in the country but regretted the negative attitude of youths to apprenticeship.
He decried how some of the beneficiaries were not paying back the soft loans because the politicians who nominated them gave them the impressions that NDE empowerment programme was entirely free.
"Part of the challenges is that our graduates don't pay back their loans, they use it to shore up their egos and give them the impression that the startup loan is free money from government.
"So, when we go to them they say we should go and meet the politicians who signed for them.
"People are not serious in the training and entrepreneurship; they seem to be more interested in the stipend we pay them as trainees.
"We have good programmes to solve unemployment but we are worried that they are not embracing it, our store is filled with idle equipment, even our forms are not filled to indicate that they want resettlement,'' Iroegbu said.
NAN