By Bejamine Njoku
It's now confirmed that two top Nollywood producers, Ugezu J. Ugezu  and Victor Okhai have thrown their hats into the ring, ahead of 2019 presidential election.
The duo have  declared their intentions to vie for the highest office in Nigeria. But what is worrisome now is that they will be doing so, under the same political platform.  While Ugezu has revealed that he will be running on the platform of Youth Democratic Party,YDP, Okhai equally confirmed in an interview that he will be vying for the position under the same party.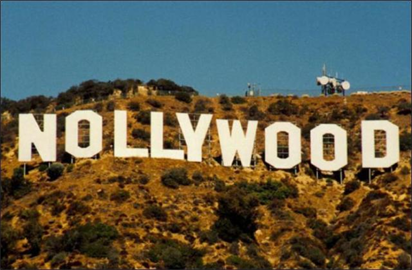 In a recent chat with HVP, Ugezu  who's also a singer  said his intention to vie for the position is borne out of his belief that the system has failed the country, thus requires a new approach to getting the job done.
According to him, "The time has come to start the engine of the country. It requires a comprehensive overhaul of structures and the lethargically wrong way of doing things that we have continued to uphold and even subsidize. Progressives that believe in total structural overhaul and new beginning for the nation can still come together and salvage this country from recycling politicians that will naturally continue to repeat the same old ways of running the country and expect to get new results. Know your power as a voter and see nothing as impossible."
"The truth is that we have wallowed enough in ethnic divides and promotion of sectionalism," the Asaba-based actor cum producer, said.
Ugezu, however, urged Nigerians to register and obtain their Permanent Voters Card, PVC, which he described as their weapon to fight bad government. "Get your voters card today and be ready for the PVC powered revolution that we must experience in 2019. Ugezu J. Ugezu for President 2019. This country has not gone beyond redemption," the popular declares.
For Victor Okhai, a notable public affairs analyst, film maker and instructor, he decided to contest for the post of President because there is need to save the country from the brink of collapse. " I am running for the post of President because the country right now is in need of help, there are people dying all over the place, the economy is going down. Cattle life is obviously more valuable than human life right now and the way it is if we allow things it might get worse.
Okhai listed  tackling the problem of power, youth employment  and corruption as three key areas he will first address if voted into office.
Speaking further,  Okhai said "there is too much bitterness in the nation right now and too many agitations", stressing that in his first 100 days, his administration will try to earn the trust of the people by "bringing together all worrying parties."
Okhai who said his mantra is "enough is enough" said it's time to move Nigeria forward. He stressed that Nigerians have tried two big options which he referred to as "option A1, and A2", in reference to PDP and APC and it was time to try "option A3", which is the Young Democratic Party, a platform he will be running under for the post of the President.