By Soni Daniel, Northern Region Editor, and Johnbosco Agbakuru
Less than two years to the 2019 general elections, northern youths have clashed over the moves by President Muhammadu Buhari to seek second term in office.
Although the 1999 Constitution gives the President the right to seek re-election after the first four years in office, one of the northern groups, Arewa Youth Forum, headed by Alhaji Ibrahim Gambo Gugungu, yesterday, kicked against Buhari's second term bid, describing his declaration of interest at a time of insecurity, leading to mass murder of innocent Nigerians in Rivers, Benue, Kwara, Kaduna state, as inappropriate.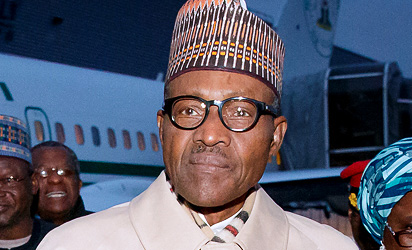 The AYF described the president's action as not only insensitive but also inhuman and insulting to the generality of northern youths.
However, barely 24 hours after the report by the AYF, another northern faction, known as Coalition of Northern Groups, CNG, disowned the former, saying they were yet to discuss the issue of Buhari's second term and take a position on it.
In a statement made available to  Sunday  Vanguard, the spokesman for the CNG, Abdul-Azeez Suleiman, disowned Arewa Youth Forum, saying it is not affiliated to CNG.
Suleiman pointed out that AYF does not have any connection with it, as its members were easily identified with green scarves and an inscription "Proudly Nigerian".
The spokesman said that at no time did northern groups met to take a position on Buhari or any other presidential aspirant for the 2019 poll as, they were currently busy with a campaign to rid the north of illicit drugs and other harmful substances and not politics.
He said, "The Coalition of Northern Groups (CNG) whose members wear green scarves with the inscription "proudly Nigerian" has distanced itself from a newspaper report that described President Muhammadu Buhari's perceived re-election bid as insensitive.
"What we are concerned with presently is the more imminent and present danger of abuse of illicit drugs and other harmful substances that are currently ravaging northern households and Youth.
"We became alarmed when the report in question boldly bears the photographs of some of our Coalition leaders whereas we are not in any way connected to it.
"We are currently deep in the struggle of saving the north from the scourge of drug abuse particularly among its youth and womenfolk.
"It is to be made abundantly clear to all that the Arewa Youth Forum which made the claim against the president is neither a member nor an affiliate of the CNG".