By Emma Amaize
WARRI—AN All Progressives Congress, APC, chieftain in Delta State, Alhaji A.A Mumakai-Unagha, Thursday, declared his intention to contest the 2019 presidential election on the party's platform.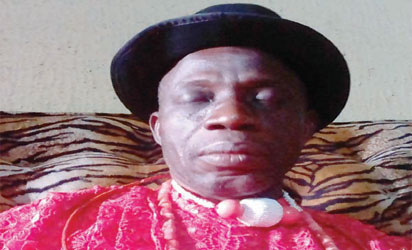 The lawyer and activist told reporters: "I have resolved to contest the election after a wide consultation following pressure on me by youths, women, political stakeholders and civil society groups. For the past six months, there has been serious pressure on me to contest the 2019 presidential election. The most recent was the delegation of Coalition of Nigerian Youth leaders from the 250 ethnic nationalities.
"Only recently, a number of women organisations came, urging me to come out. After a careful review, I have no other choice than to yield to their call, provided they will stand behind me and defend the cause for which they have asked me to contest the presidential."
According to him: "This press conference is, therefore, to formerly declare my intention to contest the presidential election under our great party, the APC in 2019. Given the opportunity, I will add value to the change agenda of our party, revive the down trodden economy of the nation. Similarly, I wll start from where Mr President will stop in 2019."
"As a legal practitioner with vast experience both in governance, I shall nurture the political economy of the nation to an enviable condition that will be jealous by the international community.
The oil and gas, aviation, transport, education as well as other sectors shall be effectively re-organised to meet the yearning of Nigerians. On corruption, I shall re-design a new strategy on the war against corruption with optimal achievement.
Greater attention shall be accorded to combat the Boko Haram insurgency ravaging the North East as well as the kidnapping that has taken over the country. On militancy in the Niger Delta, which has constituted threat to oil economy, more diplomatic measures shall be applied to bring the situation under control.