By Etop Ekanem
Phase 2 Amnesty Leaders of Delta State led by their Chairman, Peace Ambassador, Chief Kingsley Muturu. said they will back Okowa/Otuaro Peoples Democratic Party, PDP, gubernatorial ticket in 2019.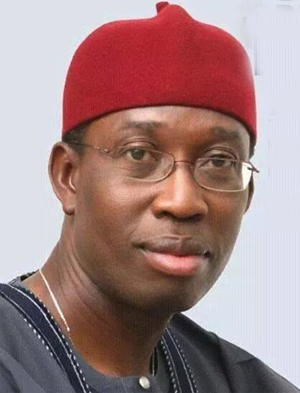 Addressing newsmen after an emergency meeting of the ex-militants in Bomadi, yesterday, Muturu said the decision of the body was based on Okowa's SMART vision and well thought-out mission of prosperity for all Deltans that is on course. 
Asked to point at development impact in Bomadi and other Ijaw areas by the Okowa administration to justify the support, Muturu said: "No government, federal or state, I repeat, no government, let alone the Okowa/Otuaro administration with limited resources at inception, can, at once, spread development to all parts of a state. That is why administrations have at least two tenures of four years each to fully impact on the landscape.
"The General Hospital Bomadi has been recently rehabilitated. There is an almost completed road in Bomadi and a few other projects in other Ijaw areas in Delta State. We urge Okowa to expedite action on the electricity and drinkable water concerns of Bomadi people before his tenure.
"The results already achieved across the state encourage faith that the humanity in Okowa will do more so that his loyal deputy, Kingsley Otuaro, would also gain political capital in the Ijaw areas.
"With the promise to complete the Ayakoromor bridge at elementary stage before him, Governor Okowa has elected to be a key development driver in the Delta Ijaw nation and we need to support him to do it.
The Ayakoromor bridge project , upon execution, will create synergy with the Bomadi bridge built by former governor James Ibori, to expand the coast of socio-economic activities and will engender rapid infrastructural development of the Ijaw areas of Delta State", Muturu stated.