By Vincent Ujumadu
Awka—THE Governor of  Anambra State, Chief Willie Obiano has assured the people of the state that 2018 would bring immense prosperity to the footsteps of individual families and communities.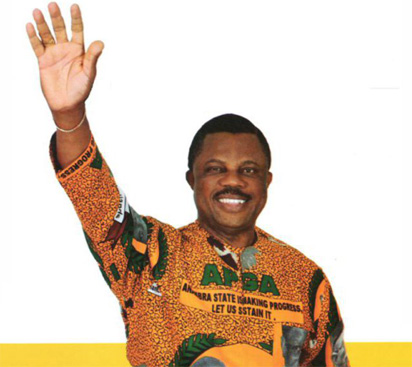 In a new year message through his senior special assistant on media, Mr.   James Eze, Obiano said the key to unlock the prosperity of the state was neatly embedded in the 2018 budget   which came under the instructive heading: Budget of Value-for-Money,   Economic Diversification and Job Creation.
According to Obiano, the  administration had ensured  that the basic needs of families, such as job creation and income diversification, were adequately covered in the 2018 budget and expressed confidence that a faithful implementation of the budget would prove to be the ultimate socio-economic game changer the state needs.
He said: "We shall tackle unemployment and create more economic elbow room for Ndi Anambra. This can be seen in the 43 percent increase in the budget from N116.5 billion in 2016 to N166.9 billion this year. The people of the state have so much to look forward to in the New Year.
"I know that we are coming out of a difficult year. It was a year that challenged everyone of us individually and collectively. But there is   always a silver lining behind every cloud. This year shall be better than the outgone year.
"We shall not allow the string difficulties the nation faced in the last few weeks of December to dampen our enthusiasm as we step into the New Year with hope and optimism. Nigeria has survived many difficulties and time has shown that we always overcome our challenges".
According to the governor,   the budget   estimate illustrated his administration's resolve to continue to deliver the dividends of good governance to the people of Anambra.
He added that  the state would carefully assess all activities and make difficult  trade-offs to ensure it focused solely on implementing projects and programmes that provided commensurate value to Ndi Anambra.