By Clifford Ndujihe, Dayo Johnson, Festus Ahon, Peter Duru, Johnbosco Agbakwuru, Levinus Nwabughiogu, Dirisu Yakubu & Peter Okutu
ON the lips of eminent Nigerians, leaders and stakeholders, yesterday, were words of hope and expectation as they ushered in year 2018.
According to them, the future of the country is bright because 2018 will bring good tidings to the citizenry. However, they said all hands must be on the deck and decisive actions must be taken to turn the fortunes of the country around for the better.
Let's build a new Nigeria together — APC
National Chairman of the ruling All Progressives Congress, APC,  Chief John Odigie-Oyegun, while welcoming all Nigerians to 2018, called for the joining of forces to build a new Nigeria.
In a statement, he said: "2017 was indeed an eventful, yet challenging one for many Nigerians. We thank Nigerians for their continuous support and prayers for the President Muhammadu Buhari administration and indeed the party. We urge Nigerians to collectively look to the New Year 2018 with renewed optimism and vigour. Brighter days are ahead of us.
"Indeed, the collective task before us is converting our country's potential, derived from size, demography, human, and natural resources, to greatness.
"While the task may seem onerous, it is achievable. With the right ethics, morality, attitudes and priorities, we will get out of our current societal morass that has found expression in our economic challenges, bad politics, ethno-religious divisions and other negative aspects of our national life sooner than sceptics believe is possible."
Let's pray, work for better economy —Saraki
In his new year message by his Special Adviser on Media and Publicity, Yusuph Olaniyonu, the Senate President, Dr Bukola Saraki,  saluted Nigerians and urged them to pray for a full recovery of the economy in 2018.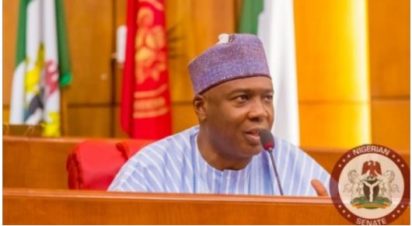 While lauding the resilience of Nigerians in the face of national challenges and their avowed love for the unity and greater progress for the country, he noted that every Nigerian deserve a better deal.
He said: "All of us deserve a chance to live a better life. This is why the Senate and indeed the 8th National Assembly will continue to collaborate with the executive to ensure that all the policies and programmes of the current administration targeted at making life more meaningful for the people are realised.
"The National Assembly will not spare efforts in passing more laws that will serve as catalyst for our economic stability and growth. Laws that will help make our businesses thrive. Laws that will enhance the creation of jobs and put more money in the pockets of our people."
Dogara tasks Nigerians on unity
On his part, Speaker of the House of Representatives, Mr. Yakubu Dogara, urged Nigerians to show more commitment to the unity and progress of the country.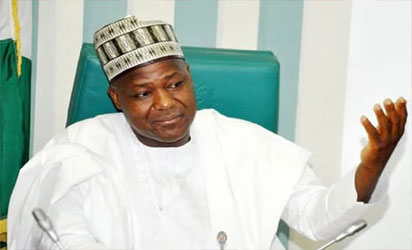 He said: "The new year presents an opportunity for stock taking and a strong resolve to sustain the gains of Nigeria's exit from economic recession. Improvement of Nigeria's economy, security and welfare of Nigerians must remain our priority in the new year.
"As a people, we must continue to imbibe the spirit of togetherness and love for one another. We must also support government at all levels by contributing our quota in the generation of wealth and alleviation of poverty in the land."
Nigeria's future is bright — IBB
To former Military Head of State, General Ibrahim Babangida (retd), as Nigerians "we should use the New Year to renew our commitment to our collective prosperity, growth and development by contributing more to nation building and shun all forms of negative tendencies.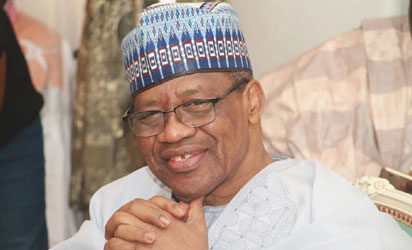 "I have the hope that the nation we so sacrifice to keep going and to this age can only be better notwithstanding various security and economic challenges that have become a world order, confronting every country of the world in different magnitude and in different way.
"As Nigerians, our unique strengths and character to overcome our challenges collectively have never been in doubt, what we need now more than ever is to galvanize these unique qualities for the good of all as permissible under a democratic set up.
"We must at this point imbibe the core values of democracy by respecting each other's rights and pursue individual goals in tandem with our national objectives for a better Nigeria, not better individuals that will not reflect on us all."
It'll be a great year for Nigeria — Atiku, Mark
Former Vice President and chieftain of the Peoples Democratic Party, PDP,  Alhaji Atiku Abubakar, in a statement by his media office, said: "It is my hope that this year will bring out the empowerment of Nigerians and that through increased job opportunities, Nigeria will be working again.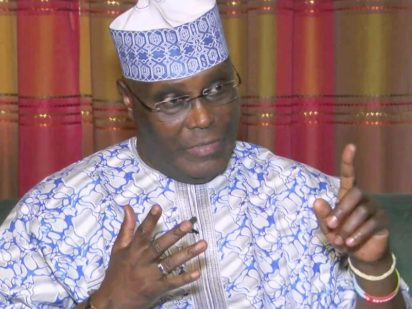 "It is my hope that all Nigerians will live in a safe and secure country. It is my hope that all Nigerians will live in an economy that provides them the quality of life they deserve and our youths have the opportunity to receive an education that sets the standard for all of Africa and the world."
Immediate past Senate President, David Mark, tasked government and the citizenry to close ranks to ensure the greatness of the nation in the New Year.
In a goodwill message by his media aide, Paul Mumeh, he expressed optimism that 2018 would be a defining year for the country, if all tiers of government focus more on the people.
Remain united, peaceful, Okowa urges Deltans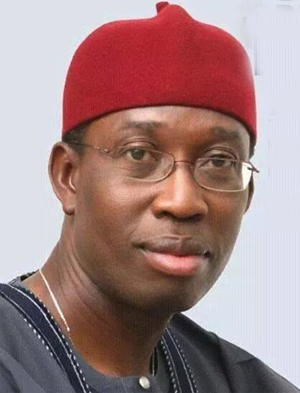 Governor Ifeanyi Okowa of Delta State in a statement by his Chief Press Secretary, Mr. Charles Aniagwu, felicitated with all Deltans as they stepped into 2018 and expressed gratitude to God for the grace granted Delta State and its citizens in 2017.
Noting that unity "is the bedrock of meaningful development in any given society," he expressed optimism that 2018 would be a year of greater fulfilment.
He said: "Given our strides in the past two years and seven months in office, I have no doubt that with the same level of cooperation from the good people of Delta State, our government will achieve more in all facets of governance.
"My optimism is driven from the support I enjoy from the legislature, the judiciary, the civil service, my team of political appointees, agencies of government, both at the federal and the state levels, as well as multilateral donor agencies."
Ugwuanyi urges renew faith in God
Governor Ifeanyi Ugwuanyi of Enugu State also felicitated with the people of the state in particular and Nigerians in general, urging them to renew their faith in God and be committed to things that will promote peace, unity and progress.
Ugwuanyi in a New Year message promised to sustain the tempo of peace and good governance in the state to improve the living standard of the people as the true heroes of democracy.
The governor reiterated that "Enugu State is in the hands of God," stressing that, "in all we do, we give God due glory, honour and adoration." He prayed that the state will continue to grow from strength to strength.
Ugwuanyi wished Nigerians a happy and prosperous 2018 and thanked the people of the state for their prayers, support, love and solidarity, reassuring them of his resolve to continue to serve them selflessly with the fear of God to fully realize the dreams of the state's founding fathers.
It is time for action —Okorie
National Chairman of the United Progressive Party, UPP, Chief Chekwas Okorie, said  2017 was a tough year for Nigerians and our democracy, adding that 2018 "is time for sober reflection on the multifarious challenges that bedevil our nation and proffer solutions to them. It is time for action.
"It is time to articulate and execute people-oriented projects in the interest of the long-suffering masses. Nigerians endured the harsh economic recession with equanimity trusting that government at all levels will provide dividends of democracy that will lessen their burdens as promised during their campaigns for offices."
Our economy'll be better this year —Ortom
Governor Samuel Ortom of Benue State expressed optimism that 2018 will be a much better year for the country hoping that the difficult and challenging economic scenario experienced in the outgone year will completely pass away.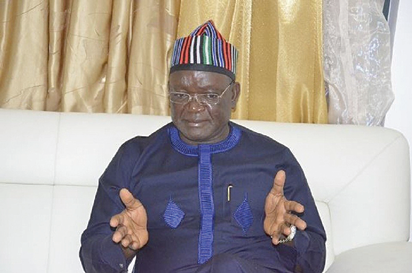 In a message in Makurdi by his Chief Press Secretary, CPS, Terver Akase, Governor Ortom also enjoined Nigerians to rededicated themselves to the cause of promoting peaceful coexistence and support President Buhari's fight against corruption in all its ramifications.
The governor also assured of better days and years ahead for the people of the state, stressing: "As we enter the new year, the wage bill menace will be surmounted and our dear workers will begin to receive their salaries as and when due."
Let's reflect on things that unite us – Akeredolu
Also, Governor Rotimi Akeredolu of Ondo State urged Nigerians to reflect on those things that unite us as an indivisible country rather than unnecessary agitations that could create mistrust among us.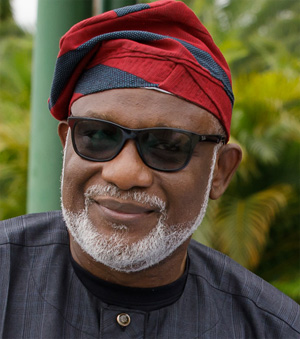 In his new year message by his Chief Press Secretary, Segun Ajiboye, the governor appealed to Nigerians to rededicate themselves to the service and development of the country.
According to him, the government will be encouraged to concentrate on addressing issues that affect the growth and development of the country if the various sections and civil society groups within the country see Nigeria first as their home that must not be disorganised.