By Nwafor Sunday
Following the season of greatness and deep reflection of Christians on the mystery of the birth of Jesus Christ, savior of the world, with the joy of togetherness which necessitated the return of many living in the city, the Governor of Anambra state, Chief Willie Obiano has mounted gallant security operatives in the nooks and crannies of the state with a touch of beautification and payment of salaries to all the civil servants in the state, noting that Christmas should be celebrated with joy and happiness.
On this note however, the National Coordinator APGA Media Warriors Forum, Evang Chinedu Obigwe, commended the working governor for his benevolent heart and sense of aesthetics, saying that those who said the governor is not working should be referred to psychiatric hospital.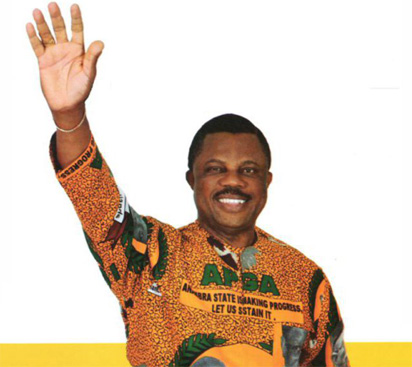 In a press release issued to newsmen on Sunday, Obigwe opined as follows, "I commend Governor Obiano for beautifying Anambra State this yuletide period.  I equally commend him for paying Anambra State Civil servants their salary, yearly allowance and distributing bags of rice to all the Civil servants in the State on the 21th December 2017.
"The kind gesture exhibited by the Governor ahead of this festive celebration will go a long way in making the festive season a memorable and enjoyable one for civil servants.
"More so I thank the Governor for the security measures he put in place to make the festive season a crime free season.
"Governor Obiano is fulfilling his promise of staying awake for the people of the State to sleep in peace with their two eyes closed. He is also doing his best to ensure that the people of the State do not lack basic amenities.
"Therefore, I urge the people of the State to double their support for the Governor so that his divine mission of leading the people of the State to the Promised Land will be actualized", he finally said.