By Olasunkanmi Akoni
LAGOS—As Christians and Nigerians celebrate Christmas today in commemoration of the holy birth of Jesus Christ, Senator Gbenga Ashafa, representing Lagos East Senatorial District has urged Nigerians not to despair in the current economic challenges in the country, but to keep hope alive for better years to come.
In his Christmas message through his Special Adviser on Media, Mr Olasunkanmi Adebowale, Ashafa expressed felicitation with Christian brothers and sisters in the Lagos East Senatorial district and indeed across the length and breadth of the country Nigeria, on the commemoration and celebration of the birth of Jesus Christ at Christmas.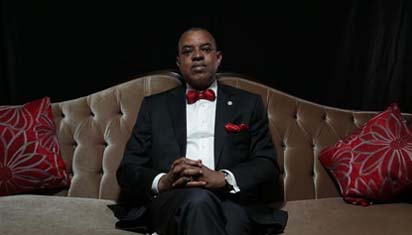 He said: "This yuletide season does not only commemorate the birth of Christ "the Prince of Peace", it also signifies to the Christian community, the arrival of good tidings of love, comfort and joy.
"I therefore seize this opportunity to encourage Nigerians as we move out of economic recession that there is hope in the horizon and call on all Nigerians to meditate and act on on this timeless message. It is a good time to love, by expressing love to one another no matter our religious or ethnic differences."
"I also use this medium to identify with all Nigerians as we go through this challenging period of of unavailability of Petrol across the country. Let us comfort one another with good cheer as I am certain that the Federal Government, ably led by President Muhamadu Buhari is working assiduously to settle whatever the cause of these temporary challenges may be.
"Let the present circumstances not rob us of another critical component of the season which is Joy. Let us therefore ensure that not only are our tables filled with the goodies that characterize the season, but also that the tables of the less privileged amongst are filled as well. This is a good way to share the joy.
"As we join the Christians in commemorating the birth of "the Prince of Peace', I also call on all Nigerians to remain peaceful throughout this period, as peace remains the bedrock of all development and co-existence of any community,. I wish you all Merry Christmas.