By Victor Ahiuma-Young
STRIKING workers in the Food and Beverage sector of the nation's economy, yesterday suspended their three day old nationwide strike following intervention by the Lagos office of the Federal Ministry of Labour and Employment.
The workers on the aegis of Food, Beverage and Tobacco Senior Staff Association, FOBTOB, had on Monday, December 11, began a nationwide strike over a breakdown of negotiation between FOBTOB and the employers' federation; Asssociation of Food, Beverage and Tobacco Employers, AFBTE, on a new collective agreement to among others review upward their salaries and other fringe benefits.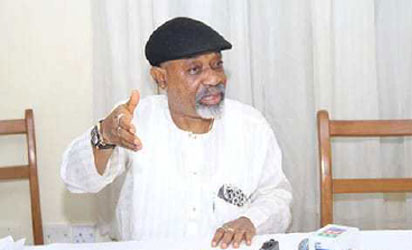 But a statement by the General Secretary of FOBTOB, Solomon Iji, announcing the suspension of the strike, said: "This is to inform you that our indefinite strike which commenced on Monday 11th December, 2017 at 12:00 am is with immediate effect suspended. This is to allow both FOBTOB and AFBTE to go back and negotiate in good faith after the conciliatory meeting held under the auspices of the Federal Ministry of Labour and Employment.
It was agreed between FOBTOB and AFBTE that no employee shall be victimised for participating in the strike action.
The principle of "no work no pay" will not be applied against the employees. That negotiations should conclude between 14th – 17th December, 2017. Failure to agree would result in POBTOB and AFBTE returning to the Federal Ministry of Labour and Employment by Monday December 18, 2017."