By Henry Umoru
ABUJA—THE Senate has begun a probe into alleged diversion of $350 million from the Nigerian Sovereign Investment Authority, NSIA, spent on  Afam Fast Power project initiated by the Ministry of Power without any appropriation or feasibility studies.
It also grilled the Executive Director of Nigerian Sovereign Investment Authority, NSIA, Mrs Stella Ojekwe-Onyejeli, over a $27.9 billion interest-free loan on AFAM Fast Power Project.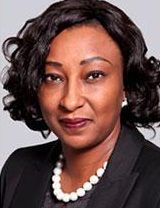 Speaking yesterday when the Permanent Secretary, Ministry of Power, Engr. Loius Edozien, the Executive Director, NSIA, Mrs  Ojekwe Onyejeli and the Nigeria Bulk Electricity Trading Company, NBET, appeared before the Senate Committee on Public Accounts, chairman of the committee, Senator Matthew Urhoghide, PDP, Edo South, gave the ministry and other agencies on or before next Monday to submit to the committee all the documents.
According to him, the documents should include the proposal reached at between the Federal government and General Electric where it was agreed that the company would put in 85per cent while the Federal Government would have an investment profile of 15 per cent.
The committee also requested for details of the agreement, copy of letter authorising payment of N13.5m from NBET, and DMO should also provide the Eurobond agreement.
Earlier in her response, the NSIA boss said:  "The $350 million funds in question, which were given to NBET by Federal Government is in the custody of NSIA. We have an investment agreement between ourselves and NBET which spells out how we manage those funds on their behalf.
"These funds were not meant for use in trading, it was meant, via instruction from FG, to be handed over to the NSIA to invest on their behalf. I can give an estimation of the amount. We were given $350 million in 2013 to manage and till date, there is a balance of about $380 million principal plus accrued interest.
''Last year, there was a drawing of 13.5 for payment of interest for the Eurobond. There was a request fron NBET which we honoured and which they handed over to the DMO to pay the Eurobond. The money is currently still invested in various entities we have invested.
"The Eurobond will mature in 2018. The agreement we have stipulates that its tenure to end just before the Eurobond matures."
Subscribe for latest Videos