By Chioma Obinna
With 2.4 million Nigerians' lack access to anti-retroviral, ARV drugs, Red Ribbon Coalition has taken its HIV/AIDS campaign to 20 communities across 11 states, screening over 30,000 Nigerians free of charge.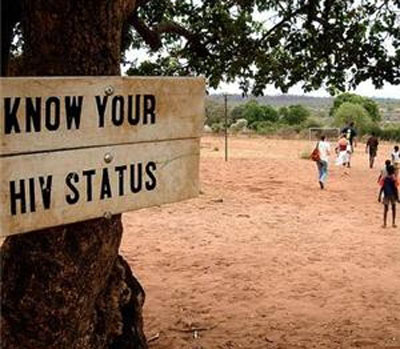 Addressing journalists at a parley to herald the week-long outreach programme on HIV in Lagos, the HIV Cascade of Care Specialist, Society for Family Health, SFH, Mr. Emmanuel Olaoti, noted that the coalition was shouldering the need for accessing quality treatment and to provide up-to-date information about HIV/AIDS to the people.
"We have been in red ribbon coalition since 2014 so we are not only concern about testing people on HIV but also to ensure that the test is done in a highly quality manner. We are also working towards ensuring that 90 percent of Nigerians know their HIV status and for those who tested positive are enrolled for quality treatment programmes", Olaoti said.
He maintained that HIV is not a death sentence.
"We have discovered that many Nigerians do not have accurate information about HIV/ AIDS which is part of our activities to provide them with adequate information via all platform of communication not excluding the social media which is key. We are present in eleven states in Nigeria in different geo-political zones to reach out to Nigerians. When we started, it was just three states in Nigeria reaching out to just 10,000 and later we improved to over 20, 000 and this year we have reached out to over 30,000 Nigerians through our campaigns", he said.