A member of the Organizing Committee of the Kogi West Solidarity Rally, Mr Kingsley Fanwo has told journalists in Lokoja that those opposed to President Muhammadu Buhari and Governor Yahaya Bello are already crying foul over plans by Kogi West APC Stakeholders to organize a solidarity rally in support of the President and the Governor.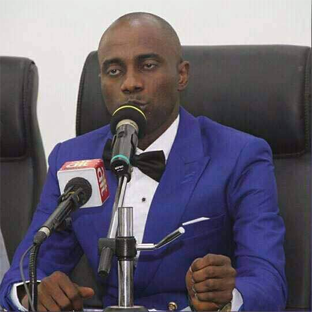 Fanwo said the "lies of professional propagandist are expiring" as the rally will "finally lay to rest argument as to who is in charge of Kogi West".
"We have read several media attacks by Abuja politicians and their sponsored surrogates to discredit the Kabba Rally by the good people of Kogi West.
"The Speaker of the Kogi State House of Assembly is the Chairman of the Central Planning Committee and we are poised to make the event a huge success.
"If Senator Smart Adeyemi, a Senator who made Kogi shine for 8 years on the floor of the Red Chambers is supporting the Governor, why do we need to drop names of Lagos politicians to pull crowds?
"Our Administrators, from their head, Alh. Taofeeq Isah have been at the forefront of mobilization and it is therefore not a surprise that they are now jittery.
"Kogi West will make a statement on December 19 in Kabba. We are solidly behind the President and our amiable Governor. From the seven Local Government Areas in the state, we have the Speaker of the House of Assembly, Secretary to the State Government, five Commissioners, ALGON Chairman, Chairmen of important Boards and Commissions and many others.
"For anyone to think we will turn our back on a benevolent government is to think we are all rascals. We are honorable people who are not known for rascality. We want the people of Nigeria to see the real Okun on December 19".
Fanwo said the organizers are in "top control of the situation to ensure a hitch-free rally", urging intending participants to disregard the campaign of calumny by the "dishonorable opponents who have contributed nothing meaningful to Kogi West".
"Let me place it on record that the program does not enjoy any financial support from government. Government doesn't fund rallies. We are only expressing our support to the duo of Mr President and a Governor who has benefited the people of Kogi West.
"To allege that Senator Smart Adeyemi, a former Senator with verifiable investments and source of wealth is demanding money from government to stage the rally is not disappointing to those who know the peddlers as unrepentant liars", he said.
He said the rally will be the Mother of All Rallies in the political history of the State.