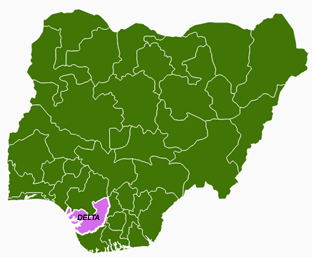 By Egufe Yafugborhi
WARRI—HIS Royal Majesty, Prof. Paul Okumagba, Idama II, the Orosuen (king) of Okere Urhobo Kingdom, Delta State, has assured his subjects and ethnic neighbours of a reign of peace and progress in Warri and environs.
The monarch gave the assurance when members of the Warri Correspondents Chapel of the Nigeria Union of Journalists, NUJ, visited his Warri palace to congratulate him on his recent enthronement.
Idama II told the visitors: "I am a Warri thoroughbred. I was raised and grew under a robust brotherhood with all neighbours, never by any means divided by tribe or language.
"The common language was the peculiar Warri pidgin English for which the oil city was widely known. Various popular clubs as well as basic schools scattered in the town were the meeting points where we strengthened the brotherhood."
"I can't explain where we got it al wrong and deviated to violence in mutual distrust and ethnic disharmony. But my coming marks a new dawn. I can assure you that peace will reign not only in my kingdom, but with my neighbours, especially closest Itsekiri and Ijaw."
In  response to the Warri NUJ's plea for a piece of land to establish a permanent secretariat of the body in his domain, the monarch said,   "You will hear from me in the shortest possible time,   even before Christmas."
The NUJ delegation, led by Vanguard's Egufe Yafugborhi, Vice Chairman,   also included Joe Ogbdodu (Secretary), Delete Fasan of Galaxy Television, Odeya Ogbetuo and Edeki Igafe of NAN.