Nigerian universities can rank best in Africa, if we can have a stable academic calendar, Prof. Oluwatoyin Ogundipe, the Vice-Chancellor, University of Lagos, has said.
Ogundipe spoke with newsmen on Thursday in Lagos against the backdrop of incessant strikes by labour unions in the nation's university system.
According to him, there is need for everyone, especially the key stakeholders in the education sector to look inward to ensure that crisis which gives rise to strikes are managed effectively.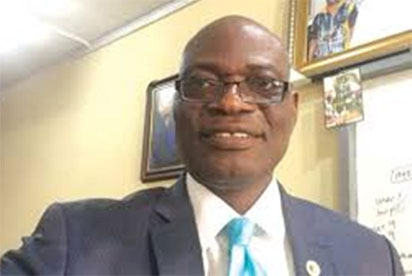 "I make bold to say that universities, especially the first generation institutions in the country, can be ranked best in Africa if we can have a stable academic calendar.
"There is need for everyone to look inward and manage the crisis in the system effectively so that our university system can be ranked among the best in the world,'' Ogundipe said.
He said that there was need for Nigerian Government too to take the running of universities and other related issues seriously.
"If you want to run a university, you should go all out and do it in line with the best practices.
"We are talking about the global ranking of universities, and here we are still grappling with the issues of strike.''
The VC noted that such development do not speak well about the country as "lots of people around the world are reading and taking note of it''.
He explained that most of the facilities that would guarantee conducive teaching and learning environment were being handled by non-academic (support) staff that were on strike.
Ogundipe added that with the strike, their academic staff counterparts and others were now forced to adjust to the situation.
"The strike has affected the operations of the university indirectly,'' he said.
According to him, issues of power and water supply, the use of laboratory and others have taken their toll on the operations of the university.
"I am sure that the academic staff will be up to their assignments.
"This group of staff is not on strike; the classrooms are open, lectures are going on since the inception of NASU strike.
"Even, as we resumed on Dec. 27, lectures have started in most faculties in Unilag.
"The non-teaching staff has their grievances; the strike is a national strike and not a local one.
"To this effect, there is little the university authorities can do,'' the vice-chancellor said.
Newsmen report that the unions, under the aegis of JAC, had on Sept.11 declared an indefinite strike across all the federal universities over the non-implementation of an agreement they entered into in 2009 with the Federal Government
The strike was suspended while dialogue continues between the parties, only to embark on another strike on Dec. 5.
Mr Solomon Ugwoke, the National President of JAC, who also doubled as the president of SSANU, one of the striking unions, had stated that there was no going back on the strike.
NAN